Tisserand Peppermint Organic Essential Oil 9ml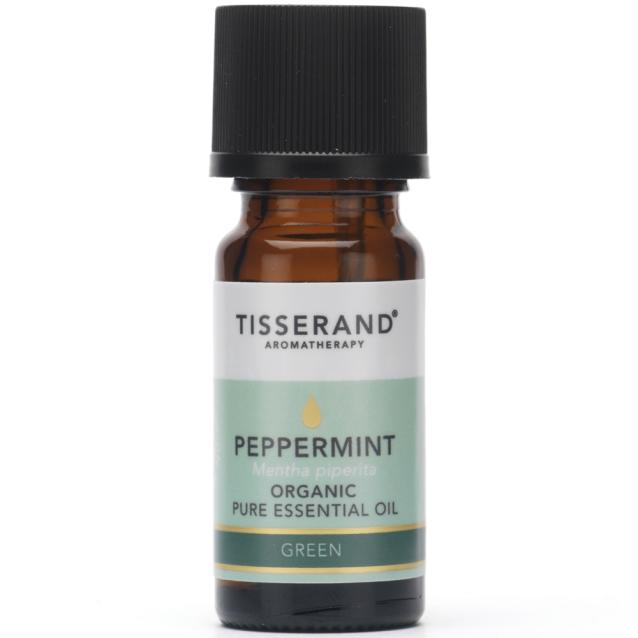 Tisserand Peppermint Organic Essential Oil is a strong, menthol rich and refreshing oil with a sharp herby fragrance. Ideal for vaporisation to cleanse a room and alert the senses. Peppermint essential oil comes from a hybrid of mint plants. This particular type of Peppermint oil has a very strong aroma, making it ideal for use in aromatherapy practice and fragrances.
The medicinal properties of Peppermint have been documented for many years, with emphasis as a reliever for the symptoms of coughs and colds and as a natural decongestant. It also has benefits when treating IBS and digestive complaints and can be massaged in to the stomach to sooth indigestion and bloating. Peppermints unique fragrance is also very clearing to the mind. Including a few drops in a vaporisation blend will help to sharpen concentration and focus a busy brain.
Extraction Method - Steam distillation
Plant Part - Leaves
Aroma - Intensely minty, fresh and menthol
Fragrance Family - Herbal
Perfumery Note - Top
Consistency and Colour - Thin and colourless
Blends Well With - Eucalyptus, Rosemary, Tea Tree and Lavender
Keywords - Energising, Cooling and Cleansing
Shelf Life - Once opened, store in a cool dark place and use within 12 months.
Certified organic essential oils are derived from plants that have been grown without the use of man-made fertilisers, herbicides or pesticides - instead using ecosystem management methods to maintain the health of both plant and soil.
Safety: Peppermint is best avoided in facial massage. For external use only. Do not use undiluted on the skin. Avoid contact with sensitive areas, such as eyes. Keep out of reach of children. Do not use essential oils on children under 5 years old. Consult your healthcare professional before using essential oils during pregnancy. Best kept in a cool dry place. Naturally occurring allergens: Limonene and Linalool.