Tisserand Patchouli Organic Essential Oil 9ml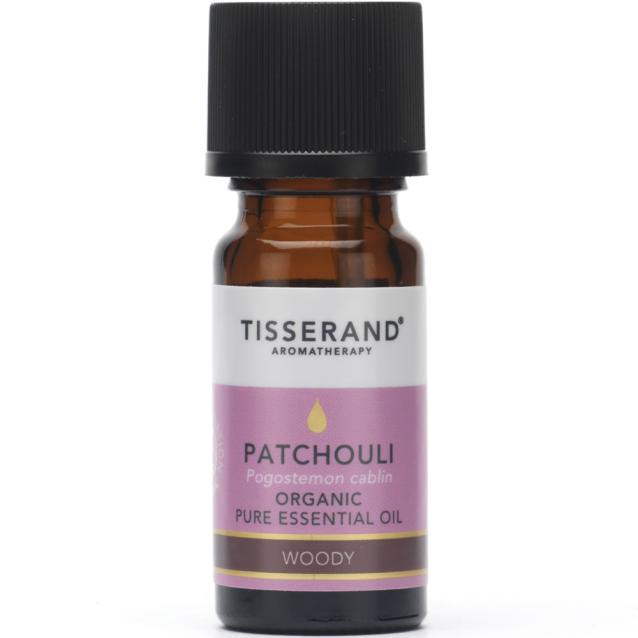 Tisserand Patchouli Organic Essential Oil is renowned for its deeply hydrating effect, making it a frequent choice in aromatherapy practices to revitalise dry and weary skin. Particularly beneficial as an intensive remedy for cracked or damaged areas, such as extremely dry heels or skin exhibiting signs of eczema, its restorative qualities are prized.
The oil's deep, earthy fragrance plays a role in calming the mind, grounding the user and fostering a sense of inner tranquillity. With its sweet woody aroma, it's perfect for massages or bath time to ease the mind and relax the body. The sensual, exotic, and earthy essence of Patchouli imparts a touch of luxury to any aromatherapy blend. Originating from the tropical regions of Asia, this perennial herb undergoes a steam distillation process to extract the essential oil from minuscule liquid-filled pockets on the leaves' tiny hairs.
Extraction Method - Steam distillation
Plant Part - Leaves
Aroma - Woody and musky, earthy and smoky as it evaporates
Fragrance Family - Woody
Perfumery Note - Base
Consistency and Colour - Thick with a reddish colour
Blends Well With - Frankincense, Citronella and Ginger
Keywords - Ylang Ylang, Rose Otto and Rose Absolute, Jasmine, Palmarosa. Citrus fragrances: Sweet Orange, Bergamot and Neroli
Shelf Life - Once opened, store in a cool dark place and use within 12 months.
Certified organic essential oils are derived from plants that have been grown without the use of man-made fertilisers, herbicides or pesticides - instead using ecosystem management methods to maintain the health of both plant and soil.
Safety: For external use only. Do not use undiluted on the skin. Avoid contact with sensitive areas, such as eyes. Keep out of reach of children. Do not use essential oils on children under 5 years old. Consult your healthcare professional before using essential oils during pregnancy. Best kept in a cool dry place.