Tisserand Clary Sage Ethically Harvested Essential Oil 9ml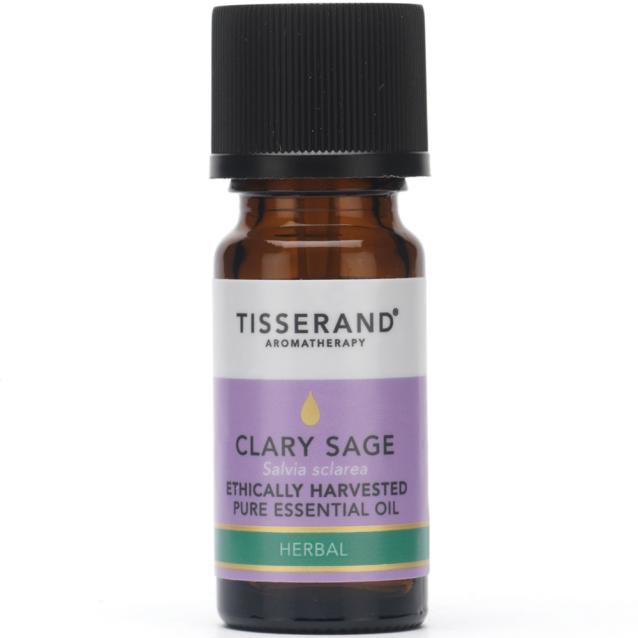 Tisserand Clary Sage Ethically Harvested Essential Oil is a rich, warm and euphoric oil with a sweet herby aroma. Ideal for massage or the bath to soothe the skin and relax the mind. This giant of the sage family was traditionally used in the musky perfumes of the rich aristocracy. The tall purple and pink flowers are laden with fragrance during the summer months and when cut down, the plant is sticky with essential oil. In modern aromatherapy, Clary Sage is often used in treatments for women during transitional periods such as puberty, labour and menopause due it's restorative and balancing effects.
Used in massage or a vaporising blend, Clary Sage can help improve the symptoms of menstruation and menopause, such as cramp, tiredness and mood swings, bringing calm and balance to the body and mind.
Extraction Method - Steam distillation
Plant Part - Flowers and stalks
Aroma - Nutty, musky and woody. Produces a strong, long lasting aroma.
Fragrance Family - Herbal
Perfumery Note - Top to Middle
Consistency and Colour - Thin and colourless
Blends Well With - Sandalwood, Bergamot and Rose Absolute
Keywords - Harmonising, Balancing and Supportive
Shelf Life - Once opened, store in a cool dark place and use within 12 months.
Ethically Harvested denotes sustainable cultivation. An ethically harvested essential oil is derived from a herb, shrub or tree that is not harvested so aggressively that the species becomes depleted. As far as aromatic plants are concerned, species depletion is only rarely a problem with herbs (which are mostly easy to grow in quantity) but tends to be more of an issue with slow growing trees.
Safety: Avoid using Clary Sage on people with sensitive or allergy prone skin. For external use only. Do not use undiluted on the skin. Avoid contact with sensitive areas, such as eyes. Keep out of reach of children. Do not use essential oils on children under 5 years old. Consult your healthcare professional before using essential oils during pregnancy. Best kept in a cool dry place. Naturally occurring allergens: Citral, Geraniol, Limonene, Linalool.