Sienna X Self Tan Q10 Tinted Mousse 200ml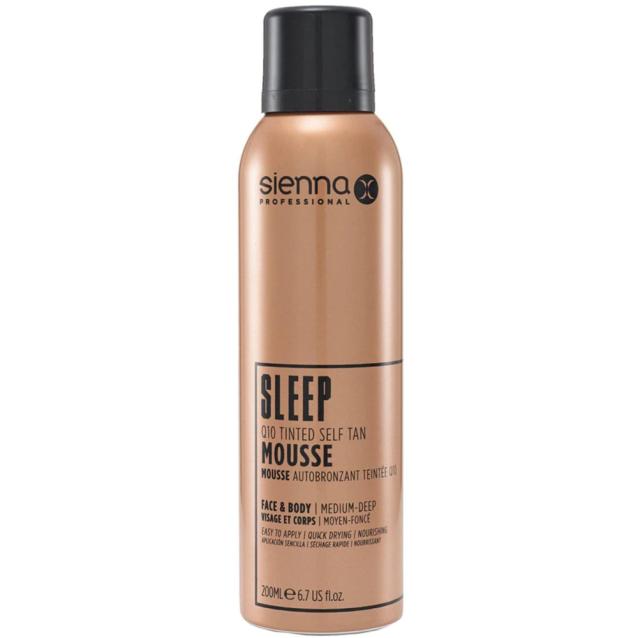 Sienna X Self Tan Q10 Tinted Mousse 200ml for face and body. Get a medium to deep tanned skin. Perfect for those who want a gorgeous holiday looking tan. This lightweight tanning mousse contains rejuvenating, natural ingredients such as Pomegranate, Blackcurrant and Vitamin E, this tanning mousse offers a luxurious treatment along with anti-ageing benefits. Quick- drying formula means no more waiting around for your tan to dry. Used to be called Sienna X Sleep Q10 Tinted Self Tan Mousse 200ml.
Benefits:
Anti ageing formula
Deep guide colour which develops into a deep holiday glow
Vegan Friendly
How to Use:
For a professional finish, apply the Sienna X Perfect Tan Primer to your elbows, hands, knees, ankles and feet
Shake can well. Holding upright, dispense a small amount onto a Sienna X Luxury Self Tan Mitt and smooth evenly over your skin
Allow the colour to develop over 8 hours before showering ensuring your guide colour runs clear, then pat dry
Moisturise daily for longer-lasting results
Expert Tip: Repeat the application if you would like to go a shade deeper.
Please note: Cannot be shipped overseas.