Revitalash Advanced Eyelash Conditioner 2ml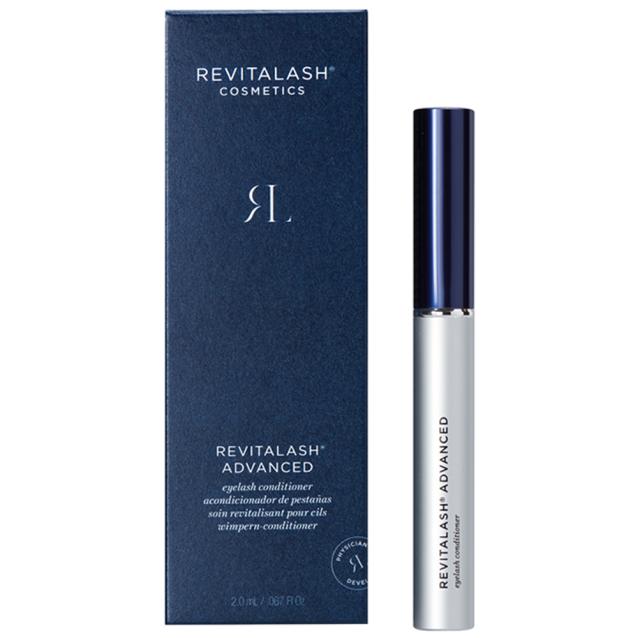 Discover the key to denser, more sumptuous lashes with Revitalash Advanced Eyelash Conditioner 2ml. As a multi-award-winning solution, it stands as one of the leading eyelash nurturing treatments globally. With a robust mixture of potent peptides and botanicals, your eyelashes will enjoy enhanced flexibility and lustre.
Clinical Benefits:
Demonstrated to better the appearance of eyelashes in just 3 to 4 weeks.
Reinforces and fortifies eyelashes, reducing the likelihood of breakage.
Augments the look of youthful, opulent eyelashes.
Advanced Ingredients:
Biopeptin Complex: A dynamic combination of peptides, lipids, biotin, and green tea extract, rich in panthenol, for nourishing and strengthening your lashes.
Application Aid: Ensures the conditioner glides smoothly without running.
Hygienic Design: Permits the safe, multiple usage of a single applicator brush.
How to Apply:
Cleanse hands and face with a gentle soap and water. Make sure the eye area is dry.
Once daily, apply a slim line to clean, dry eyelashes, avoiding direct skin contact. A single stroke is ample.
Allow the formula to dry fully before adding any makeup. If you use makeup remover, cleanse thoroughly before application.
To achieve the best outcome, apply consistently each day.
Revitalash Advanced Eyelash Conditioner 2ml provides enough product for a 3-month regimen, allowing you to fully discover its long-term benefits. Its user-friendly brush applicator makes application effortless, making it the perfect option for those aiming to elevate the quality of their lashes.
As authorised UK retailers, John and Ginger exclusively offer genuine Revitalash products.