Puori SB3 Synbiotics Probiotic Powder 30 Sticks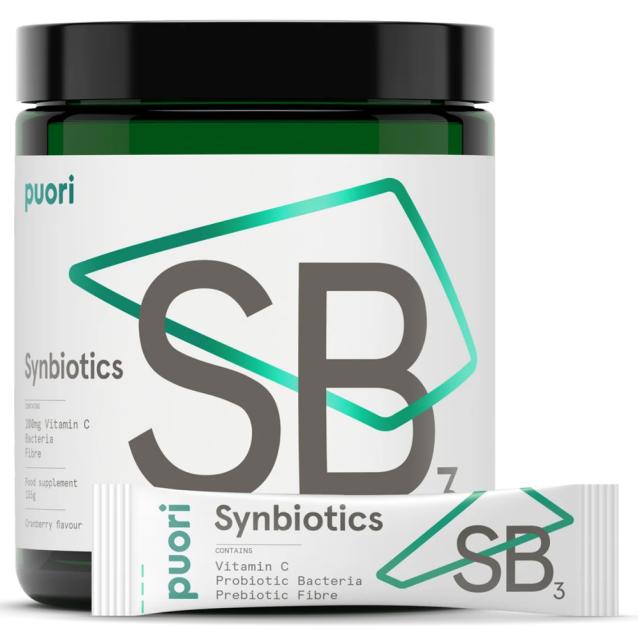 Take your health to the next level with Puori SB3 Synbiotics Probiotic Powder. A unique combination of live bacteria, fibres and Vitamin C helps support your gut health and immune system. With over 13 billion good bacteria from two of the world's most well researched lacid acid bacterial strains, plus added fiber to help the bacteria thrive in the intestine and Vitamin C for immune boosting benefits, you can trust Purori Synbiotics to take care of your inner wellbeing. Get 30 servings now and start feeling better today!
Benefits of Synbiotics Probiotic Powder:
2 of the most well-documented probiotic strains (BB-12 and PCC)
At least 13 billion guaranteed live bacteria at expiry per serving
Innovative packaging keeps the bacteria fresh and alive without refrigeration
No artificial additives or added sugar
Always 3rd party laboratory tested for purity and efficacy
How to use: For adults 11 years and up take the contents of one SB3 stick. Mix one stick with a glass (100ml) of water or juice or try sprinkling it on your breakfast.Enjoy immediately after preparation. Do not exceed two sticks a day.
How long should this last?
1 scoop a day, 30 day supply.