Opi Rapidry Lacquer Spray 55ml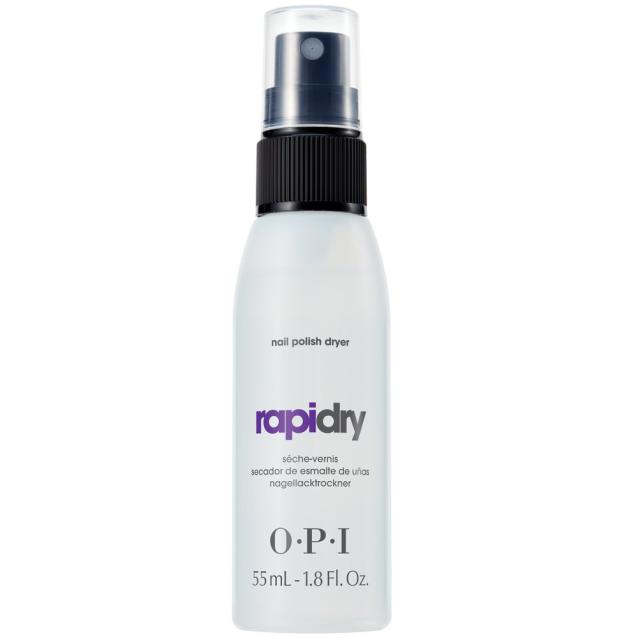 Spray on formula does not create streaks on wet nails. Opi Rapidry Lacquer Spray dries nail polish quickly and shortens frustrating dry time. Get a smooth, hard, smudge proof finish in minutes, also great for restoring shine in between manicures. Dry your nails quicker with Rapidry.
How to use: Mist on 45 seconds after applying final coat of nail polish.