Opi Over The Taupe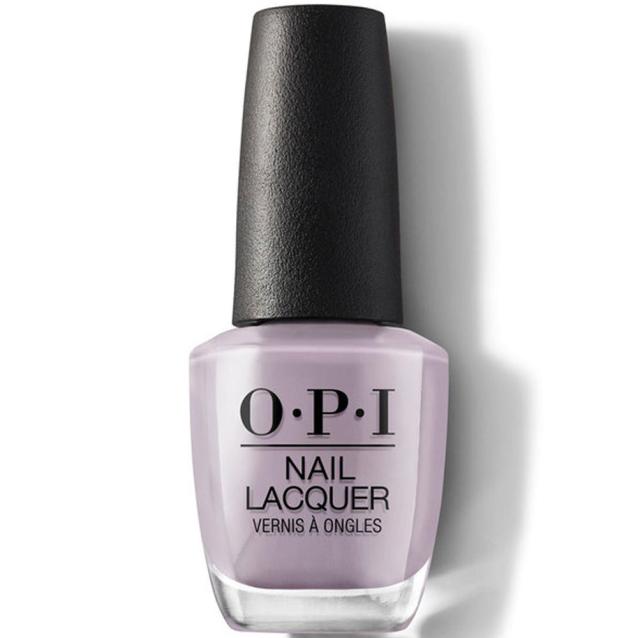 Opi Over The Taupe nail polish is an outrageously appealing shade of mushroom. OPI is a world leader in nail polish, with exceptional formulas and fashionable shades that are rich and heavily pigmented making them long lasting and chip resistant. Each lacquer features Opi exclusive ProWide Brush for the ultimate in application.
Follow these steps for a long lasting manicure:
Start by applying OPI Base Coat to clean, dry nails with cuticles pushed back.
For a perfect polish, apply one stroke of nail lacquer down the centre of the nail, followed by one stroke along each side of the nail.
Then apply a second coat of nail lacquer, pulling colour over the tips of the nails.
Shine, seal, and protect with one coat of OPI Top Coat, pulling it over the tips of the nails.
Apply 2 drops of Drip Dry Lacquer Drying Drops to each nail for a manicure that is dry to the touch in minutes.
Free from Formaldehyde, DBP and Toluene.
Please note - cannot be exchanged, returned or sold outside the UK

Step into the world of sophisticated neutrals with OPI Over The Taupe Nail Polish. This irresistible shade of mushroom adds a chic and modern twist to your beauty regimen. As part of OPI's illustrious collection, this hue embodies timeless style while giving off a contemporary edge. Richly pigmented and designed for lasting wear, Over The Taupe is as enduring as it is fashionable. Its chip-resistant formulation ensures that your manicure remains pristine, no matter what your day brings. The polish is further elevated by OPI's exclusive ProWide Brush, designed for flawless application. With just a few strokes, you can achieve a salon-quality finish that commands attention. Versatile and stylish, OPI Over The Taupe is an ideal choice for any occasion, effortlessly complementing a myriad of outfits and styles. So go ahead, elevate your look with this modern classic, and make a refined statement that won't go unnoticed.