Jan Marini Bioglycolic Facial Cleanser 237ml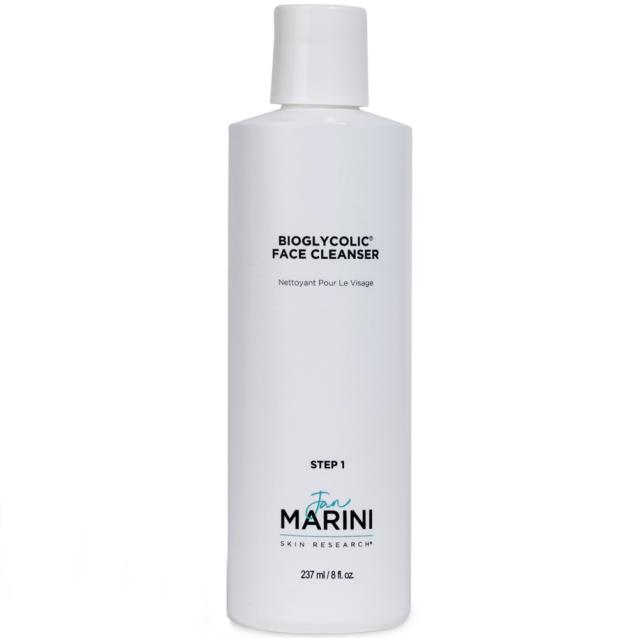 Jan Marini Bioglycolic Facial Cleanser is a best selling daily cleanser that gently cleanses and exfoliates without drying. A soap free deep cleansing formula that is non irritating and rinses cleanly without the need for a toner or astringent. Formulated with sorbitol, a natural humectant derived from berries that leaves the skin soft and hydrated. The percentage of Glycolic acid in this cleanser is 12%.
Benefits:
12% Glycolic
Thorough and deep cleansing action
Contains glycolic acid as a follicular cleansing aid and resurfacing agent
Naturally derived humectants leave skin soft and hydrated
Enhances the benefits of all other skin care products
Excellent cleanser for all skin types
How to use: Use in the morning and evening. Gently massage a quarter size amount over dry skin. Remove with a clean, wet and wrung out washcloth. Splash face 10-15 times with lukewarm water. Blot dry. Do not use as an eye make-up remover.