Jan Marini Bioglycolic Bioclear Lotion 30ml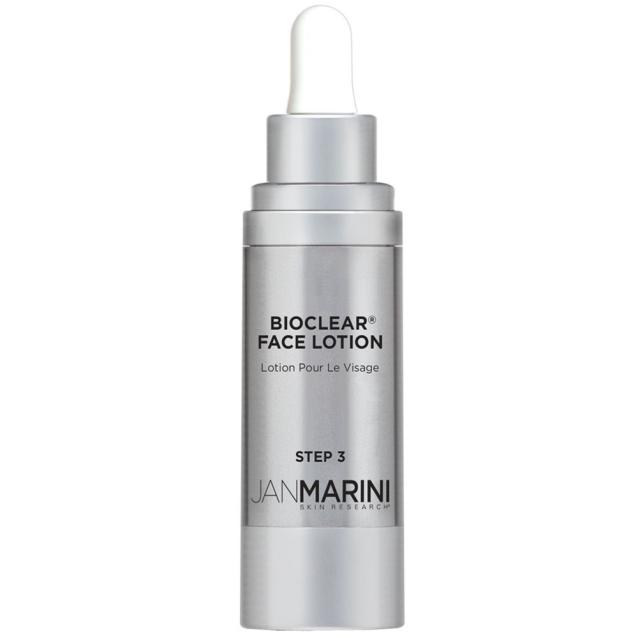 If you are concerned about skin issues such as fine lines and wrinkles, acne, rosacea, acne scarring, large follicles and porous skin texture then Jan Marini Bioglycolic Bioclear Lotion is the solution. With remarkable skin resurfacing properties from a combination of acids that will target your skincare concerns, leaving skin looking smoother, brighter, hydrated and more refined.
Suitable for: normal / oily
Benefits:
12% Glycolic
Dramatically resurfaces and lessens the appearance of ageing, sun-damaged skin
Reduces the appearance of fine lines and wrinkles
Skin will appear dramatically softer, smoother, more luminous and hydrated
Rapidly clears existing acne lesions and prevents future lesions
Skin texture will appear more refined, and follicle size will appear to diminish significantly
How to use: Clean the skin thoroughly before applying this product. Cover the entire affected area with a thin layer one to three times daily. Because excessive drying of the skin may occur, start with one application daily, then gradually increase to two or three times daily if needed or as directed by a physician.