Fudge Matte Hed 85g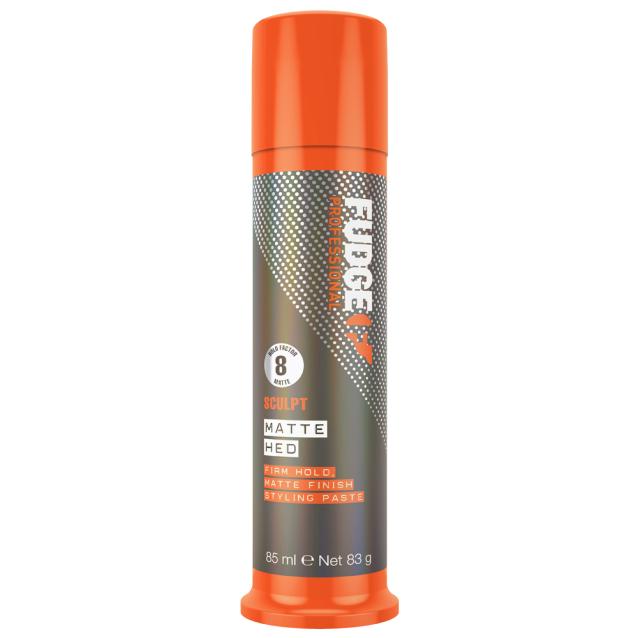 Texture paste with a matte finish to work though hair for definition and texture, Fudge Matte Hed gives you flexible hold with a firm dry finish, with organic conditioners this paste prevents moisture loss from the hair to leave it in great condition.
How to use: Apply Matte Hed straight from the unique dispenser to hands, rub thoroughly and distribute evenly through hair and style.
Styling Tip: For a firmer hold and a more matte effect, layer small amounts of Matte Hed by twisting small sections of hair and ribbon each strand with product, allow to dry. Repeat layer by reapplying before combing into final style.