Fake Bake Original Self Tan Lotion 177ml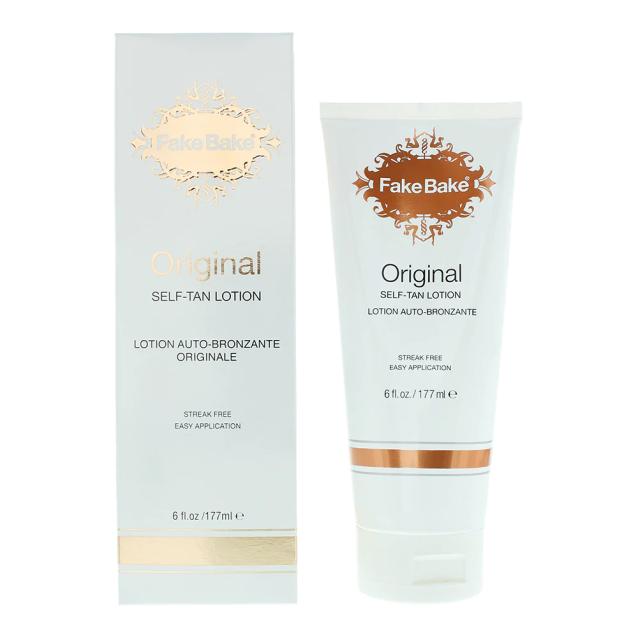 Fake Bake Original Self Tan Lotion combines cutting edge tanning agents, DHA, Erythrulose and DMI that work with the natural pigments in your skin, making it suitable for any skin tone giving you the desired shade of tan that still looks natural. If you require a darker tan then this Fake Bake Original lotion can be applied over consecutive days to deepen the shade, however one application is usually enough.
Includes application gloves and step-by-step application advice.
How to apply: Apply to clean dry skin using the re-usable application mitt blending on the face and body. Wash hands with soap and warm water for 1-2 minutes to remove instant colour. Wear dark clothing while tanning and wash off between 4-6 hours.
Expert Tip: For a deeper tan, leave on for up to 8 hours.
Launched back in 1995, Fake Bake Original Self-Tan Lotion was the very first self-tan lotion to showcase a cosmetic guide colour with no stain or dye. This patented triple tan formula, which contains naturally-derived tanning agents DHA, Erythrulose and DMI, enhances the natural pigment of your skin ensuring a streak-free natural tan for every skin tone. Not only that but this bestseller boasts an easy-glide formula, which enables this product to be applied with both ease and confidence.