Eye Of Horus Cosmetics Eye Pencil Sharpener Square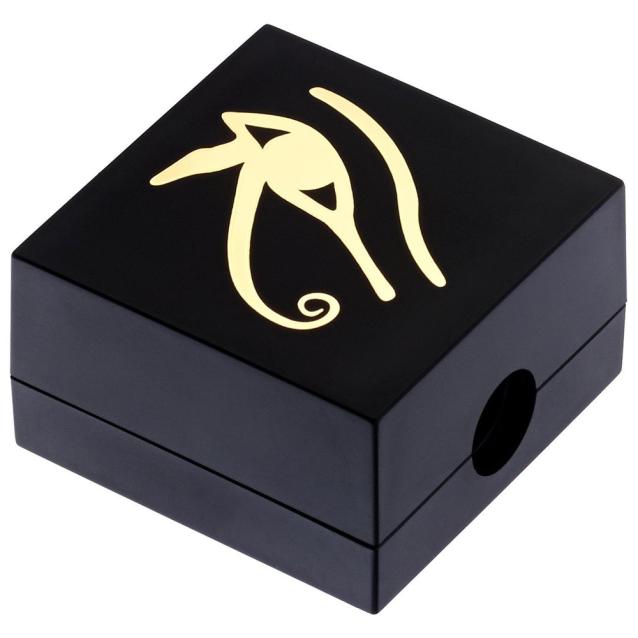 Delicately sharpens your Eye of Horus Pencils, due to the beautiful natural soft waxes and oils in our goddess eye pencils, a high grade cosmetic sharpener must be used to sharpen, clean and maintain the integrity of the pencil. Our Eye Of Horus Cosmetics Eye Pencil Sharpener Square has a sharp internal metal blade for a clean precise cut.
Benefits:
The internal blade is protected from any bacteria.
German manufactured blade.
Glynis Newbold Confirmed Purchase
Nov 9, 2023
This Eye of Horus eye line sharpener is excellent for the Eye of Horus eyeliner. It's a brilliant eye liner but quite soft and you lose quite a lot of the product if you use an ordinary sharpener.
Sarah Waters Confirmed Purchase
Sep 8, 2022
Good quality product. Worth the price. I wanted this to use with the Eye of Horus eye liner pencil and it gives a very neat edge to the pencil which I wouldn't get with a cheaper sharpener.
Tracey Brown Confirmed Purchase
Jan 31, 2022
I use the eye pencils and didn't know they did a sharpener. So very pleased to get mine. Thank you x
Jo Wilson Confirmed Purchase
Apr 14, 2021
An absolute must - creates nice point without breakages that you get using a normal pencil sharpener. Would thoroughly recommend.
Glynis Newbold Confirmed Purchase
Oct 21, 2020
I've tried using other sharpeners on the Eye of Horus eyeliner but because the eyeliner is quite soft they don't really work. In fact you waste a lot of the liner. The Eye of Horus sharpener is clearly made for this liner and works brilliantly.
Janet Brooke Confirmed Purchase
Sep 7, 2020
A little pricey, but works perfectly, sharp blade. Looks neat.