Eye Of Horus Nubian Brown Goddess Pencil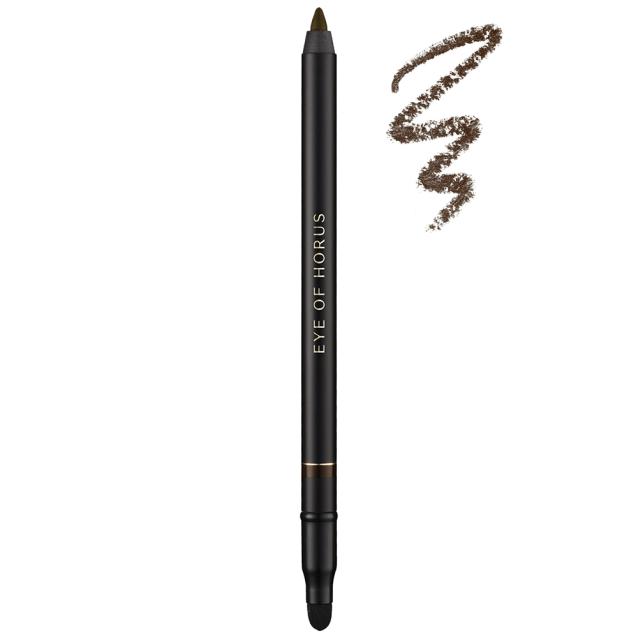 Matte deepest velvet brown pigments transform the everyday goddess, into an alluring Nubian Temptress. Eye Of Horus Nubian Brown Goddess Pencil is a creamy, water resistant eyeliner that delivers long wearing, richly pigmented colour with the added benefits of organic moringa oil for a creamy rich formula that's easy to apply, waterproof, and smudge proof, long lasting and paraben free. This unique, award winning formulation is ethically sourced and ideal for sensitive eyes. Goddess Eye Liner pencils are uniquely formulated with the following beautiful waxes:
Beeswax
Carnuba
Candelilla wax
How to use:
Step 1 - Starting from the inner corner and working your way out, draw a series of strokes with the eyeliner. Apply firmer pressure for a more dramatic line.
Step 2 - At the halfway point of the line, angle your liner so you're now drawing with the side of it. This will create a thicker line.
Step 3 - Next, using your liner, make a small dot where you want your winged eyeliner to end. This will help you connect the two for a perfect flick.
Step 4 - Complete the look by connecting the lines with a long, sweeping movement.
Caring for your pencil: To protect the wax elements in the Goddess Pencil, avoid heat or sun. Ensure the cap is on tight to ensure no shrinkage of wax content. A professional cosmetic sharpener is required to sharpen the pencil, our Eye of Horus precision sharpener maintains the Goddess Pencil is in perfect condition.