Color Wow Xtra Large Bombshell Volumizer 350ml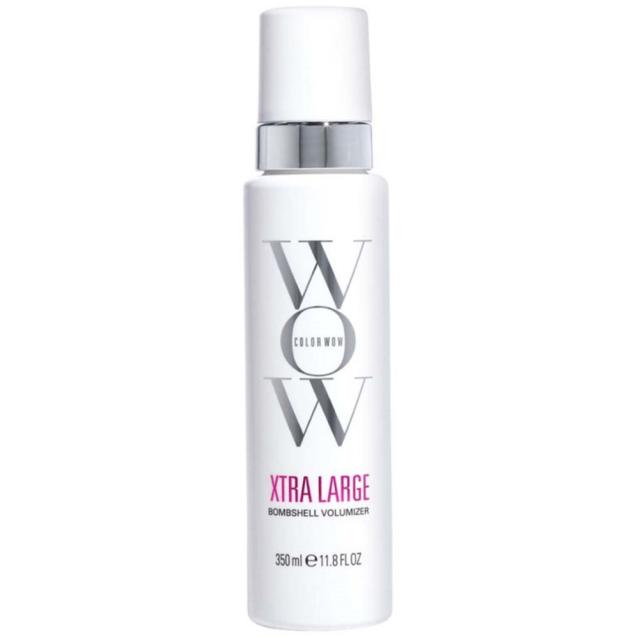 Elevate your hair game with the Color Wow Xtra Large Bombshell Volumizer 350ml. Specially designed for fine, thin, and limp hair, this innovative volumizer transforms your locks with a foamy froth enriched with fortifying Bamboo. Experience big, bold, and beautiful hairstyles without any damage, dehydration, or heavy feeling.
Suitable For: All fine hair types and textures, including fine curly hair
Benefits of Xtra Large Bombshell Volumizer:
Volume Without Damage: Volumises hair effectively while keeping the hair's cuticle intact, avoiding damage and dehydration.
Natural Feel: Leaves hair feeling natural and supple, not stiff, sticky, or crispy.
Alcohol-Free: A gentle formulation that's kind to your hair.
Lasting Results: Enjoy texture, body, and voluminous results that last for days.
How to Use: Apply the Bombshell Volumizer to your hair for an instant boost in volume and body. Ideal for achieving long-lasting, bombshell hairstyles that feel as good as they look.
With Color Wow Xtra Large Bombshell Volumizer, step into the spotlight with voluminous, healthy-looking hair that makes a statement.
Is Xtra Large a root lifting formula?
No, Xtra Large is applied throughout hair, and thickens and expands the entire length of hair for major mass, body and volume from root to end.