C Bdskinn Dead Sea Mud Mask 30ml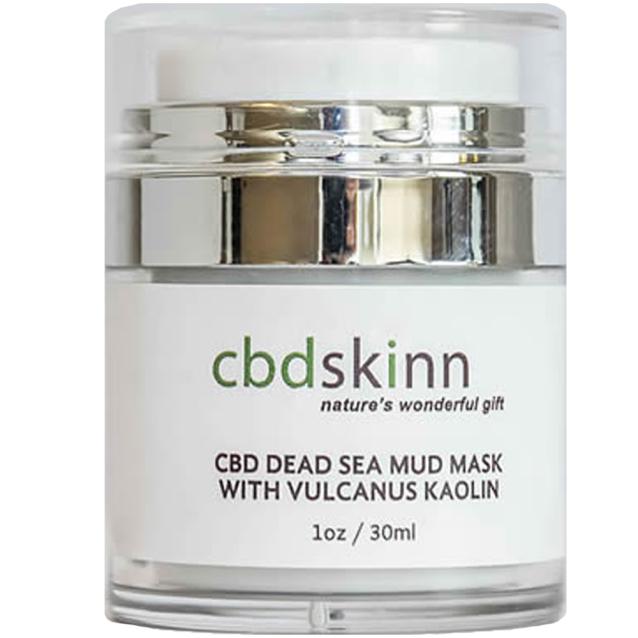 Take a dip in the Mediterranean with each use of C Bdskinn Dead Sea Mud Mask 30ml. Blended with Color Clay Vulcanus located and identified off of the Mediterranean Coast, this mask is rich in restorative elements and minerals sourced from the Earth, becoming a go to solution for brightening and clearing the skin. Natural trace elements absorb into the skin effortlessly providing restoration for all skin types, one of the most important benefits being the stimulation of cellular metabolism. Minerals within the clay awaken tired and aged skin cells, and encourage their absorption of actives within all cosmetic treatments applied. That is right, this mask will kick that retinol, collagen, moisturiser, Vitamin C serum, and all other products already a part of your regimen into high gear.
By regenerating cells and creating a higher capacity for absorption, this mask is particularly beneficial to oily and/or impure skin. Once cells are primed by the minerals and are ready for the absorption of actives, they can assimilate clays rich sulfur, which dries existing acne and sterilizes toxins within the pore preventing future breakouts. Cells are also immersed in Full Spectrum C BD at a high concentration to ensure there is no over drying. The emollient properties compliment clay minerals and combat possible flakiness from frequent use. C BD is highly praised for its ability to calm and soothe even severe cases of skin conditions like eczema and psoriasis, its anti-inflammatory properties making it impure and irritable skins nemesis.
Unlock the power of the Mediterranean in your skincare routine with C Bdskinn Dead Sea Mud Mask 30ml, tailored for the discerning UK market. This mask isn't just a skin-enhancing product; it's a holistic experience. With the infusion of Color Clay Vulcanus, sourced from the Mediterranean coast, it brings a wealth of earth-derived nutrients to your skin. The mask acts as a multi-level skincare solution, not only addressing immediate concerns like oily or acne-prone skin but also amplifying the efficacy of your existing skincare products. Whether it's a Vitamin C serum or your go-to moisturiser, this mask acts as a catalyst, making every product work harder for you. Relish the tranquillity of a spa day and the benefits of cutting-edge skincare science, all from the comfort of your home.
Suitable for: All
How to use: Apply a thin even layer to the face avoiding the eye area. Leave on for 10-15 minutes until dry, then rinse with cool water. Avoid use on damaged or broken skin.