Ardell Naturals Lacies Black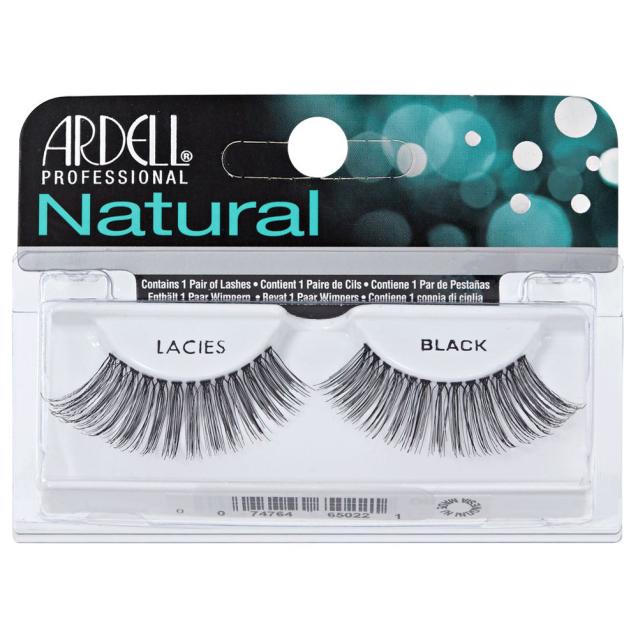 Ardell Naturals Lacies Black are lightweight and reusable. Feature a long, feathered design to create a big, bold fluffy look. Perfect for day or night time use.
Step into the spotlight with Ardell Naturals Lacies Black eyelashes. These long, feathered lashes are meticulously designed to amplify your look, delivering an intense, fluffy finish that's perfect for both daytime glam and evening allure. Lightweight and reusable, they're as practical as they are stunning. Whether you're going for a natural daytime look or full-on evening drama, these lashes adapt effortlessly. Handmade with real hair, they offer a luxurious, comfortable wear that mimics the natural texture of your own lashes. The detailed design creates a fuller, more voluminous look that beautifully accentuates your eyes, making them a must-have for anyone seeking to make a lasting impression. Please note that lash adhesive is sold separately, so make sure to add your preferred brand to your basket.
Handmade with real hair
Easy to apply and remove
How to use: Thoroughly clean your eyelashes and eyelids so they are make-up and oil free. To check the fit, lay the lash on top of your natural lash. If it extends beyond your lash line, trim the excess with small scissors. Apply a thin line of adhesive to the lash band. Wait about 30 seconds for adhesive to set, then place the lash as close to your natural lash line as possible. Use your fingertip to gently press along the band to secure in place.
Please note: Glue is not included.