Ardell LashGrip Strip Adhesive Dark 7g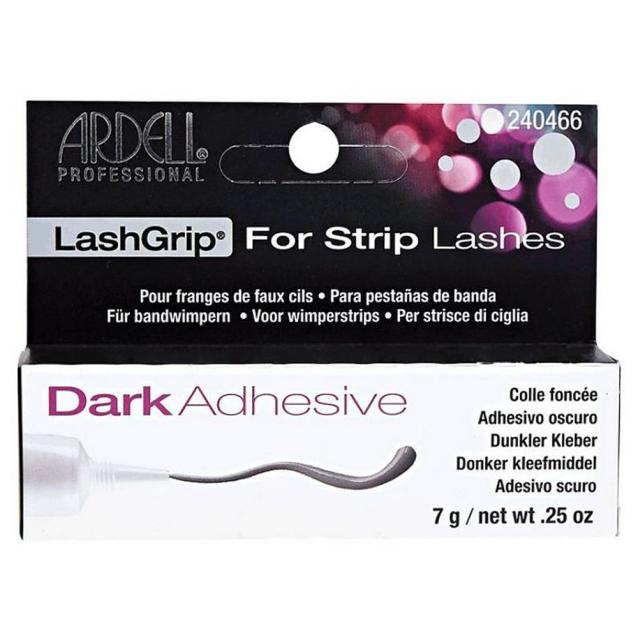 Specially formulated to use with strip eyelashes. Ardell LashGrip Strip Adhesive Dark is a latex based adhesive that is temporary and can be removed quite easily and effortlessly without damaging your own natural lashes. An advanced formula that is waterproof and virtually invisible holding your lashes in place securely all day.
Meet Ardell LashGrip Strip Adhesive Dark, the definitive lash adhesive for strip eyelashes, designed with the UK market in mind. Its latex-based formula ensures temporary yet secure adhesion, allowing for easy removal when you're ready to change your look. What sets it apart is its waterproof capabilities and virtually invisible dark hue, ensuring your lashes stay put, rain or shine. This is the adhesive for anyone seeking long-lasting glamour without compromising the health of their natural lashes. Move through your day with confidence, knowing your lashes are as strong as they are stunning.
How to apply:
Thoroughly clean your eyelashes and eyelids so they are make up and oil free.
Pour a few drops of LashTite adhesive onto a piece of foil.
Gently lift a individual lash from tray with tweezers.
Dip end of the lash into adhesive.
Starting at the centre of the eyelid, apply lashes one at a time by placing the lash cluster on top of one of your own natural lashes. The lash should be close to, but not touching your eyelid. Support lash gently with fingertips until adhesive sets. Work towards the outer corner. Return to centre and gradually work inward until lashes blend.