Ardell Naturals 109 Demi Black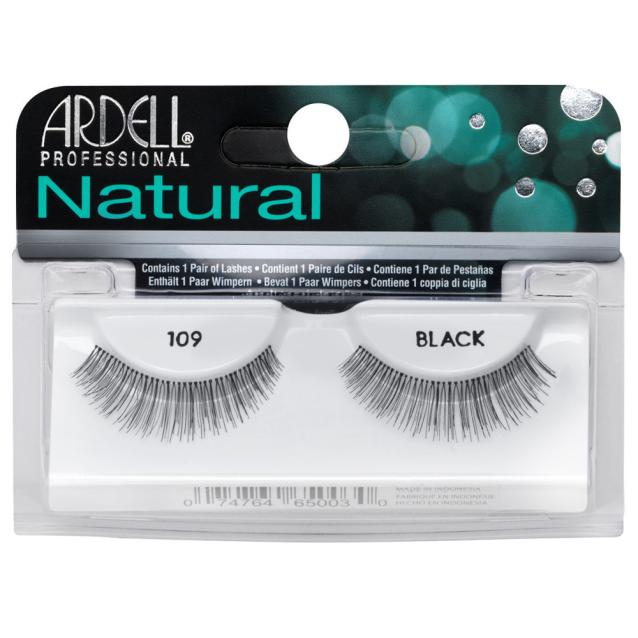 Ardell Naturals 109 Demi Black are lightweight and reusable. Blend flawless with your natural lashes, making them perfect for any day or night time occasion. A very natural set of lashes, yet make your natural ones look fuller.
Discover the transformative power of Ardell Naturals 109 Demi Black lashes in elevating your everyday look. These lashes are the epitome of style meets comfort. Ideal for users who want a naturally glamorous look without the weight of heavy lashes, they're designed to be feather-light and long-lasting. Their reusability makes them a sustainable choice for the conscious consumer, offering stunning impact without the waste. Specially crafted to offer subtle drama, they accentuate your eyes beautifully, capturing attention without overwhelming your natural features. Don't let the day-to-day challenges dull your sparkle; keep your eyes dazzling with Ardell Naturals 109 Demi Black.
Handmade with real hair
Easy to apply and remove
How to apply: Thoroughly clean your eyelashes and eyelids so they are make-up and oil free. To check the fit, lay the lash on top of your natural lash. If it extends beyond your lash line, trim the excess with small scissors. Apply a thin line of adhesive to the lash band. Wait about 30 seconds for adhesive to set, then place the lash as close to your natural lash line as possible. Use your fingertip to gently press along the band to secure in place.
Please note: Glue is not included.