Ardell LashGrip Lash Adhesive Clear 7g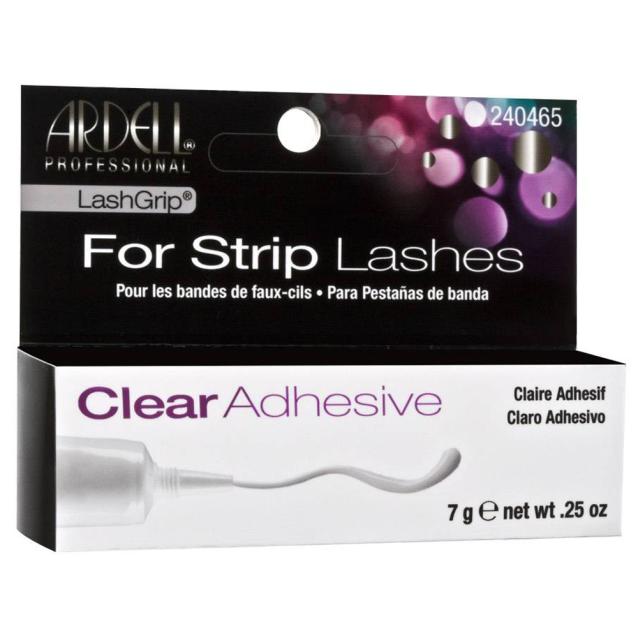 Specially formulated to use with strip eyelashes. Ardell LashGrip Lash Adhesive Clear is a latex based adhesive that is temporary and can be removed quite easily, and effortlessly without damaging your own natural lashes. An advanced formula that is waterproof and virtually invisible holding your lashes in place securely all day.
For those who demand perfection from their lash adhesive, look no further than Ardell LashGrip Lash Adhesive Clear. Specifically tailored for the discerning UK consumer, this latex-based adhesive offers a transparent option that won't interfere with the aesthetics of your strip lashes. Unlike other adhesives, it provides a waterproof hold, meaning your lashes stay secure through any weather condition. The temporary formulation ensures easy, damage-free removal, preserving the integrity of your natural lashes. Enjoy a worry-free day with lashes that stay in place, yet come off easily when you're ready for a change.
Benefits:
Dries quickly, virtually invisible when dry.
Waterproof.
Holds strip lashes securely in place.
Adhesive is available in Clear and Dark tone.
How to apply: Thoroughly clean your eyelashes and eyelids so they are make up and oil free. To check the fit lay lash on top of your natural lash, if it extends beyond your lash line, trim the excess with small scissors. Squeeze a thin line of LashGrip Adhesive along the lash band. A toothpick can be used to spread it evenly. Wait about 30 seconds for adhesive to set. Place the lash as close to your natural lash line as possible. Use your fingertip to gently press along the band to secure in place.