Ardell Lash Accents 305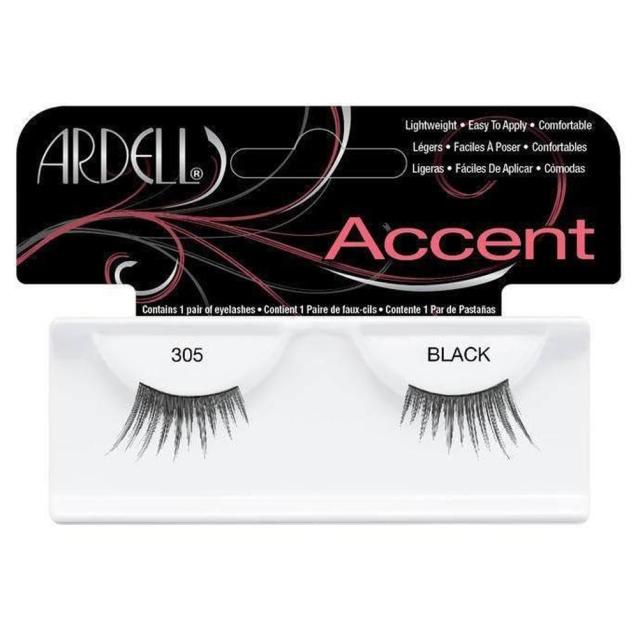 The perfect way to accentuate your natural lashes, Ardell 305 Accent Lashes are a set of gorgeous half sized lashes designed to enhance your natural lash flutter. High definition and volume to help enhance your already fabulous look.
Handmade with real hair
Easy to apply and remove
Reusable and lightweight
How to apply: Thoroughly clean your eyelashes and eyelids so they are make-up and oil free. To check the fit, lay the lash on top of your natural lash. If it extends beyond your lash line, trim the excess with small scissors. Apply a thin line of adhesive to the lash band. Wait about 30 seconds for adhesive to set, then place the lash as close to your natural lash line as possible. Use your fingertip to gently press along the band to secure in place.
Please note: Glue is not included.