Ardell Individual Regular Lashes Medium Black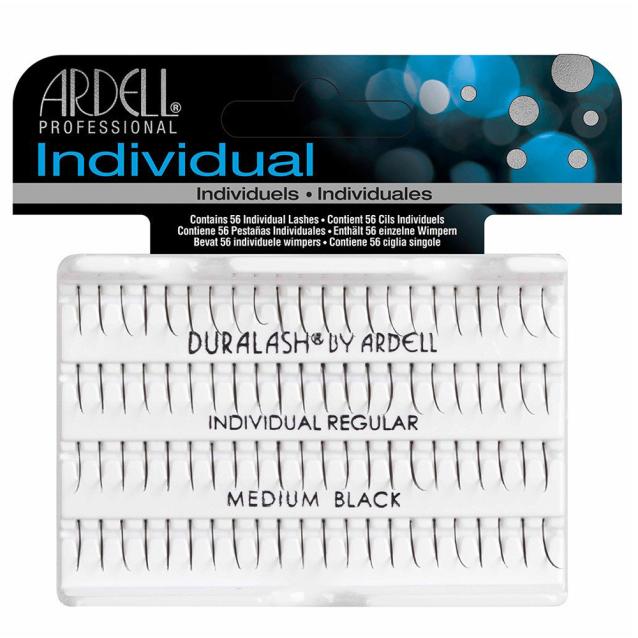 For a more natural look or to help fill in any gaps choose Ardell Individual Regular Lashes Medium Black. These lashes are easy to apply making them comfortable to wear, they are so natural you will forget you are wearing them. Ardell Individual Eyelashes have a permanent curl, are weightless, comfortable and waterproof, lasting for up to six weeks.
How to use: Apply 10-15 lashes per eye. Individual false eyelashes should be replaced as your natural lashes shed. (About 4 to 5 weeks)
Care and Cleaning: Cleanse lashes with cool water. Oil-based cleansers soften adhesive. Be gentle. Don't rub or towel dry your eyes. Allow your lashes to air dry. Like natural lashes, DuraLashes will singe. Avoid open flame or direct heat.
Removal: Your DuraLashes can be easily removed with specially formulated LashFree Adhesive Remover. Never try to pull them off after adhesive has set. How to use: Apply 10-15 lashes per eye. DuraLashes should be replaced as your natural lashes shed. (About 4 to 5 weeks)