Tisserand Tea Tree And Aloe Deodorant 50ml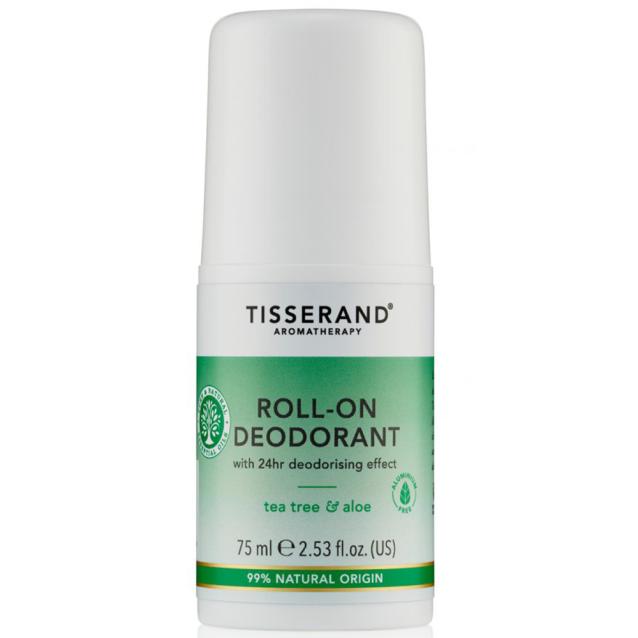 Refresh and protect your skin with the Tisserand Tea Tree And Aloe Deodorant. This natural deodorant offers the purifying benefits of Tea Tree essential oil and the cooling comfort of Aloe Vera, along with a blend of Grapefruit, Lemon, and Ho Wood pure essential oils. Crafted for effective 24-hour protection, it ensures you stay confident, clear, and odour-free throughout your day.
Key Benefits
Naturally Scented: 100% natural fragrance made from pure essential oils for a clean, refreshing experience.
Skin Soothing: Enriched with Aloe Vera extracts, our deodorant keeps your skin soft and well-nourished.
Gentle Cleansing: Carefully formulated to cleanse without drying or stripping your skin of its natural oils.
Ethical Choices: Free from aluminium, parabens, SLS/SLES/ALS/MCIT/Cocamide DEA, and any animal-derived ingredients.
Compassionate Production: Vegan-friendly and cruelty-free, with no animal testing conducted by or for Tisserand Aromatherapy.
Homegrown Quality: Proudly made in England, ensuring the highest quality and production standards.
Tisserand is dedicated to delivering products that contain only the purest essential oils, bypassing synthetic fragrances for a truly authentic and therapeutic experience. Our deodorant is non-sticky, quick-drying, and comes in a convenient travel size, making it the perfect companion for on-the-go freshness.
How to use: Glide smoothly over clean, dry underarms as needed. Perfectly sized for travel, refresh your protection on the go.
Tisserand Tea Tree And Aloe Deodorant is more than just a deodorant; it's a gesture of self-care, offering a natural approach to daily hygiene. Its vegan-friendly and cruelty-free formula provides the conscientious choice for those who seek both efficacy and ethical reassurance.