Tigi Bed Head Headrush Shine Spray 200ml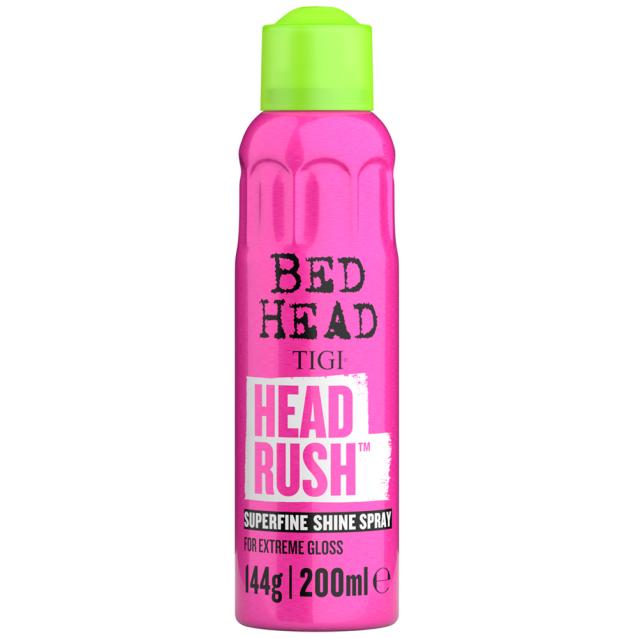 Tigi Bed Head Headrush is a super fine shine spray that will go straight to your head. Tigi Headrush is a lightweight mist gives your hair extreme gloss with all over coverage.
UK ONLY
Benefits:
Leaves hair smooth, silky and shiny
Light, wont weigh down your hair
Good for any hair length or texture
Gives extreme gloss
Adds depth to highlights and colour quick, even, all over shine
How to use: Spray all over onto dry hair.