The Refinery Beard And Shave Oil 30ml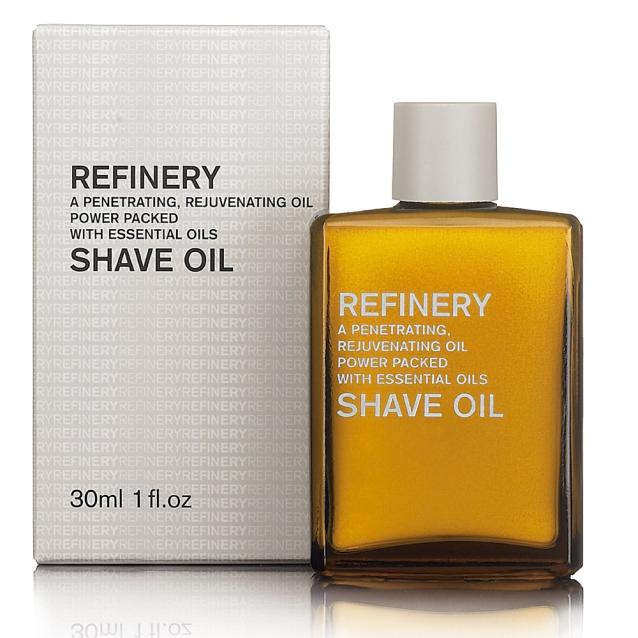 Rejuvenating and nourishing The Refinery Beard And Shave Oil is perfect for shaving or everyday use to keep the skin protected and the beard clean and healthy. This light oil is packed with vitamins and antioxidants, is easily absorbed and can also be used as a post shave oil. Borage and Jojoba oil help to rejuvenate skin and condition the beard, while Rosehip Seed oil soothes and repairs and strengthens dry damaged skin or beard hair. Antibacterial essential oils of petitgrain, patchouli and geranium prevent breakouts, shaving rashes and keeps beards clean. The Refinery Beard Oil makes a great gift for him.
How to use: Massage four to five drops onto damp skin before shaving and if needed under Shave Foam Gel. Shave and rinse off. This product is also effective as an intensive skin treatment when used under the appropriate Refinery moisturiser, or for everyday beard care apply 2 to 5 drops depending on hair length and smooth through the beard.