Skinceuticals Soothing Cleanser Foam 150ml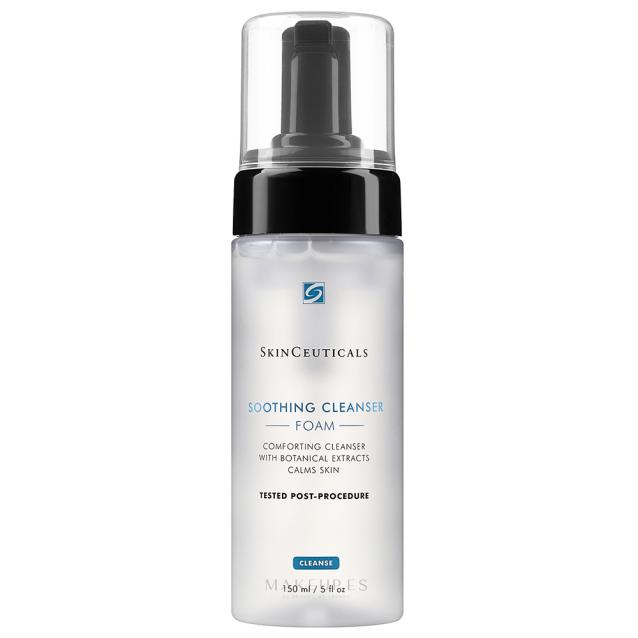 Introduce your skin to the gentle care of Skinceuticals Soothing Cleanser Foam 150ml. Designed for all skin types, this soap-free cleansing foam combines powerful botanical extracts to cleanse impurities while soothing sensitive or compromised skin.
Skin types: Dry, Normal, Oily, Combination, Sensitive
Skin Concerns: Sensitised, Dehydrated, Blotchiness, Discolouration, Acne, Ageing
Features and Benefits:
Gentle Yet Effective Cleansing: A high-concentration blend of botanical extracts that gently removes impurities while maintaining skin comfort.
Soothing and Hydrating: Enriched with natural humectants and calming agents like sorbitol and orchid extract to nurture the skin.
Ideal for Compromised Skin: Perfect for sensitive, compromised, or post-procedure skin, and as a complement to in-office treatments.
Safe and Gentle Formula: Non-comedogenic, free from parabens, sulfates, soap, synthetic-fragrances, dyes, and alcohol.
How to use: Twice daily, massage one pump onto a wet face and neck using a light circular motion. Rinse with warm water and pat dry. Ideal for use before SkinCeuticals vitamin C serum and sunscreen in the morning or corrective product/moisturiser in the evening.
With Skinceuticals Soothing Cleanser Foam, experience a soothing, hydrating cleanse that leaves your skin feeling refreshed and calm, ready to absorb the full benefits of your skincare regimen.
Get ONE Free SkinCeuticals Deluxe Skincare Sample added to your parcel, when you spend £30 or more on SkinCeuticals. T&C apply. *One Random sample will be chosen, depending on the stock level.