Skin Genius Save Our Skin Kit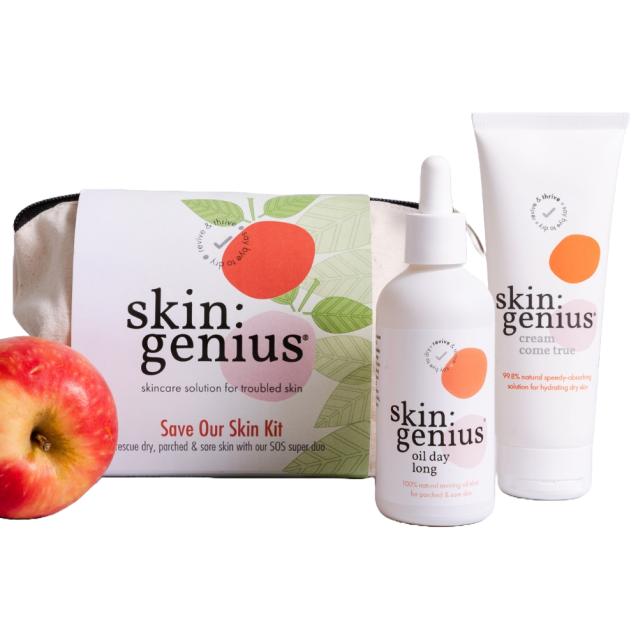 Skin Genius Save Our Skin Kit offers a harmonious duo of naturally nourishing face cream and reviving face oil, meticulously curated for sore and parched skin. Delivered in an eco-friendly pouch, this kit is the epitome of luxury meets efficacy.
Contains
Cream Come True: Enriched with Shea Butter, Starflower, and Chickweed, this creamy formula provides instant relief to dry skin, absorbing quickly yet providing long-lasting moisture.
Oil Day Long: A fast-absorbing oil blend of Calendula, Evening Primrose, and Roman Chamomile, tailored to alleviate skin discomfort and maintain hydration around the clock.
How to Use
Apply directly to dry, cracked, or sore skin.
For enhanced nourishment, blend the oil and cream.
Add oil drops to your bath for a soothing experience.
Use the oil as a shaving aid for smooth skin.
Unlock a new level of skin care luxury with the Skin Genius Save Our Skin Kit. Your gateway to calm, hydrated, and revitalised skin.