PureLogicol Collagen Peptide Skin Supplement 90 Caps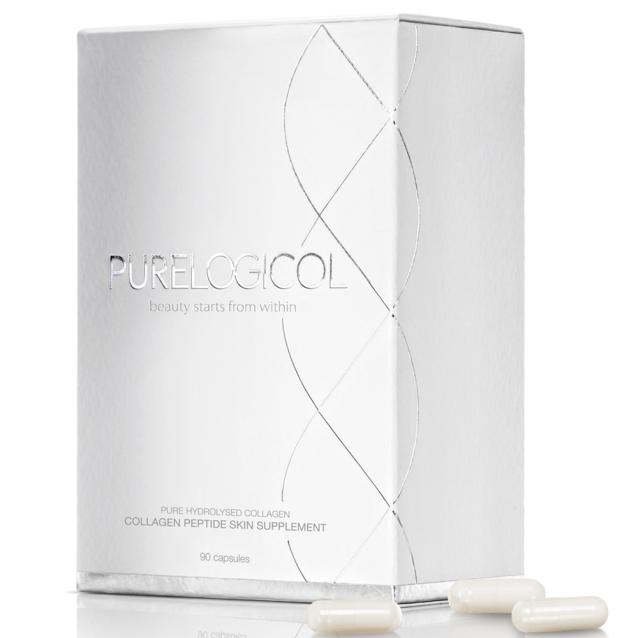 This unique collagen boosting supplement helps combat the visible signs of ageing from within. The clinically proven formula is rich in amino acids which are essential for healthy skin, PureLogicol Collagen Peptide Skin Supplement 90 Caps visibly reduces fine lines and wrinkles. Improving the skins moisture and elasticity. PureLogicol unique enzymatic process breaks down the collagen molecular weight for better absorption. Around 15% of the collagen peptide chains are absorbed by the body, helping stimulate collagen production. Each gelatine capsule contains 600mg of 100% pure hydrolysed collagen.
Size: 90 caps for 1 month supply.
Please note:
If you buy more than one, then you will be paying less per box. The more you buy, the more you save!
Benefits:
Visibly decrease wrinkles
Boost collagen synthesis
Increase skin moisture
Decrease pore size
Improve skin elasticity
Free from cholesterol, preservatives, fillers, gluten, wheat, Sugar, colours, yeast
Directions: take three capsules before bedtime, for optimum results, use for three months.To maintain on-going benefits, continue at the same dosage.
Clinical trial results:
43.3% Reduction in wrinkle width
25.8% Increase in skin moisture
34.5% Decrease in pore size
These findings are based on a six week Independent, clinical trial of the PureLogicol collagen supplement. The placebo-controlled, double-blind trials were conducted at the University of Pretoria in South Africa.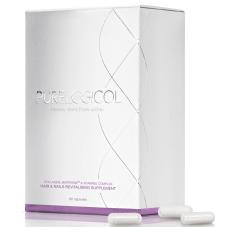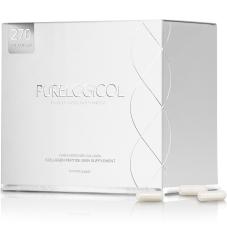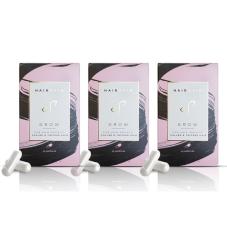 Hair Gain Grow 3 Pack
Hair Gain
Promote visibly thicker, fuller and stronger hair from the root and healthier hair from within, maintaining vitality and shine.
90 capsules, 3 months supply.