Medik8 Surface Radiance Cleanse 150ml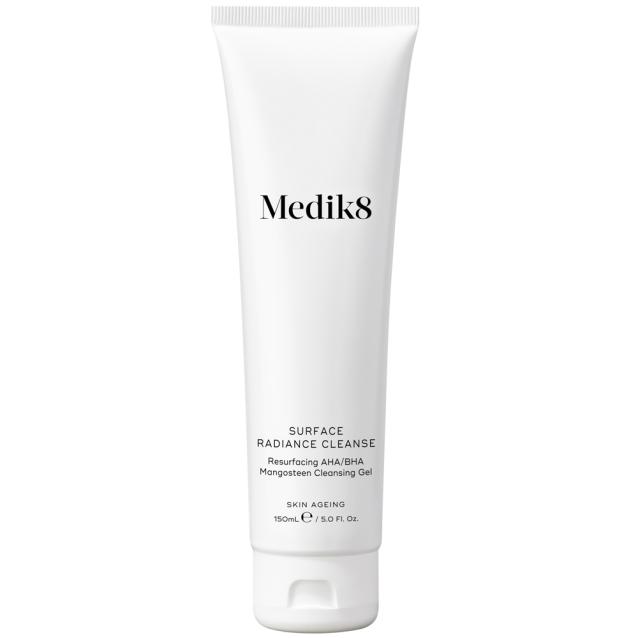 This cleanser thoroughly removes excess oil, dirt and bacteria from the skin, leaving it clean and clear. Medik8 Surface Radiance Cleanse combines Alpha and Beta hydroxyl acids that work together to manage excess oil and provide anti ageing benefits without irritation. Fine lines are smoothed leaving skin luminous and glowing. A best seller at John and Ginger. The transforming gel is infused with invigorating citrus extracts and mangosteen. Skin is left soft, radiant and purified without any dryness.
Benefits:
thoroughly removes oil, dirt and bacteria from the skin, leaving you with luminous skin clarity
counteracts the effect of hard water on the skin enabling the skin to maintain its natural hydration levels and pH balance
prepares the skin to absorb and utilise active ingredients from the follow up products
foaming formula and it provides quick, convenient and hassle free cleansing
How to use: Every morning and evening, apply a small amount of cleanser into the palm of the hand and massage into moistened face and neck. Gently remove by splashing with water and pat face dry.