Medik8 Gentle Cleanse 150ml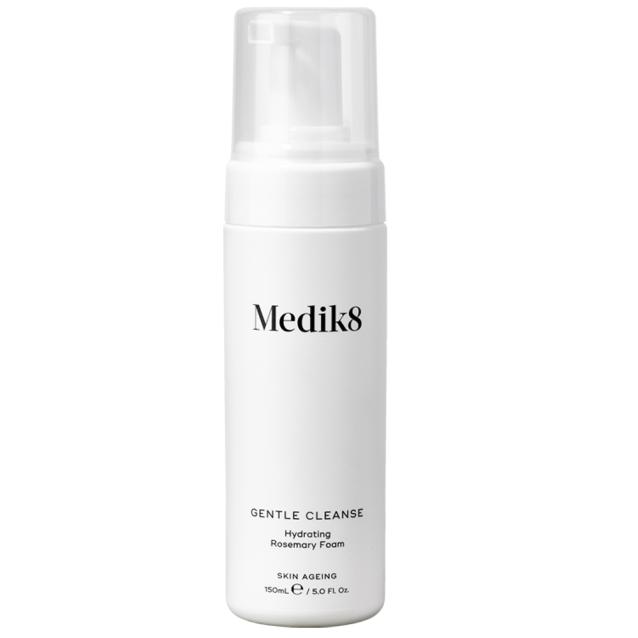 This delicate, non exfoliating yet deeply purifying foaming wash is designed to suit all skin types, especially sensitive skin. Medik8 Gentle Cleanse is mild, fragrance free and pH balanced, effectively removing makeup and the everyday build up on the skin due to impurities, pollution and perspiration. All this without stripping the skins natural essential moisture levels, leaving even the most sensitive skin feeling refreshed and glowing. Ultra kind and gentle to skin formulated with natural glycerin to deeply moisturise, while rosemary acts as a natural antioxidant and prevents free radical damage, which can lead to premature skin ageing. Free from sulphates and soaps which can be harsh on skin, this gentle cleanser leaves your skin feeling fresh and hydrated and never tight.
Benefits:
Remove the build up of impurities with this refreshing daily cleanser.
Hydrating natural glycerin and rosemary oil to moisturise and protect skin.
The silky foam leaves skin intensely hydrated and soft to the touch.
How to use: Cleanse skin twice daily. Pump a small amount of cleanser into the palm of the hand and massage into moistened face and neck area. Gently remove product by splashing with tepid water and pat face dry.