Kure Bazaar Moka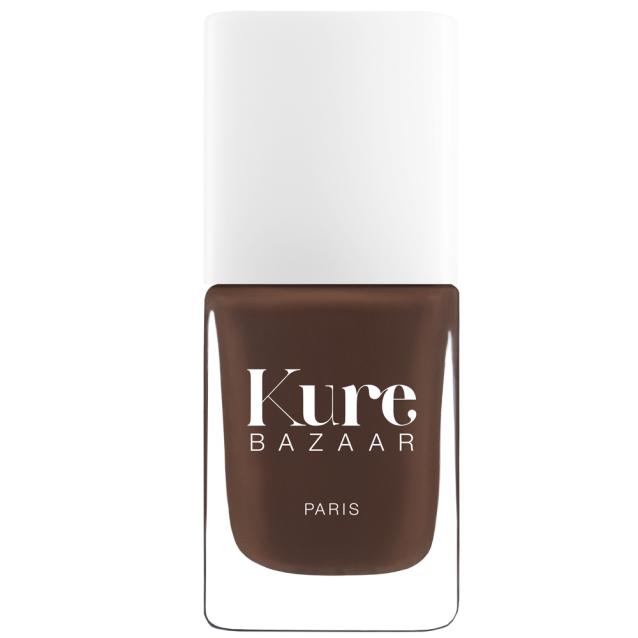 Experience the richness of the season with Kure Bazaar Moka nail polish, a deep and elegant Mocha shade that embodies the latest Autumn trends. This luscious, intense brown is ideal for achieving that latte nail look that's causing a stir this season.
UK ONLY
Benefits
A clean formula that's up to 90% natural and vegan friendly.
Fortified with Bamboo and Vitamin E extracts to strengthen and repair nails.
Stunning colour payoff with impeccable resistance and shine.
Quick-drying formula for on-the-go application.
Free from harmful chemicals like Toluene, Formaldehyde, and more.
10-free, Vegan, up to 90% natural ingredients, enriched with Bamboo and Vitamin E
Don't just colour your nails, detoxify them with Kure Bazaar. Famous for delivering some of the most stylish nail looks seen in fashion shows and adored by Hollywood A-listers, Kure Bazaar Mocha is the trailblazer in combining fashion with nature. Their 12-free formula preserves the vitality of your nails while ensuring ultra shine, quick drying, and impeccable resistance.
How to use: Start with a base coat on clean, dry nails. Apply two thin coats of the Kure Bazaar Moka nail colour. Once dry, seal your look with a topcoat for extended wear and added shine.
Please note: it cannot be shipped overseas.
Get a FREE Kure Bazaar Lip Scrub, when you spend £30 or more on Kure Bazaar Lip Balms, Lipsticks, and Duo Sets. T&C apply.