Kure Bazaar Chloe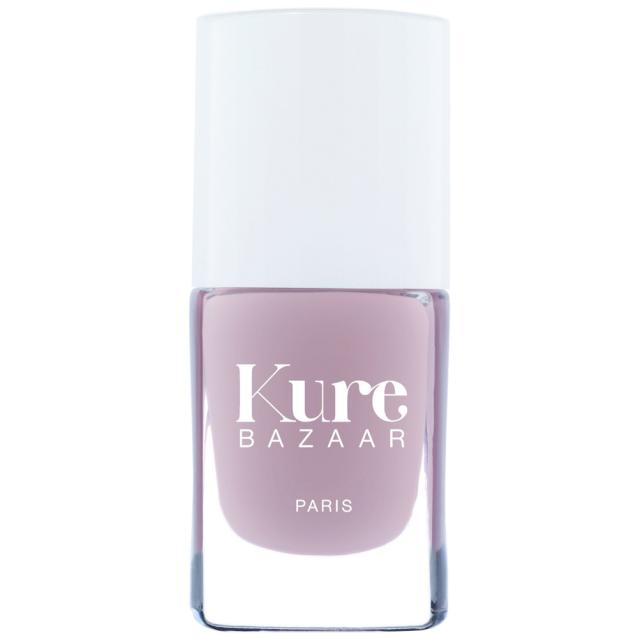 Kure Bazaar Chloe Nail Polish is a soft shade of lavender. Kure Bazaar is the nail game changer with its on trend colours where fashion meets nature. Now boasting Vitamin E and Bamboo to strengthen and repair nails, creating an exclusive 90 percent natural, 10 free formula that preserves the vitality of nails, without compromising on impeccable resistance, ultra shine and quick dry results.

Responsible for some of the most stylish nail looks to be featured in fashion shows, on the talons of Hollywood A listers and loved by celebrity makeup artists, Kure Bazaar beautiful colours detoxify your nails and respect the nails natural cycle of renewal. It has impeccable resistance, shine, and is also quick drying. With strong vibrant colours you can keep on trend plus preserve the vitality of your nails keeping them smooth, strong and healthy. Detox your nails in colour with Kure Bazaar. The cleanest formula available in nail polishes.

Kure Bazaar exclusive formula is up to 90% naturally derived, Vitamin E, Bamboo, Cotton, Corn, Wheat, Potatoes and 10 Free, made without Toluene, Formaldehyde, Dibutyl phthalate, Synthetic Camphor, TPHP, Paraben, Xylene, Styrene, Benzophenone1-3, Nano colours.
Size: 10ml
How to use: Apply a base coat and follow with one or two coats of Kure Bazaar Nail Polish. Once dry apply a top coat.
Please note: cannot be shipped overseas.
Get a FREE Kure Bazaar Lip Scrub, when you spend £30 or more on Kure Bazaar Lip Balms, Lipsticks, and Duo Sets. T&C apply.