Jessica Phenomen Oil 14.8ml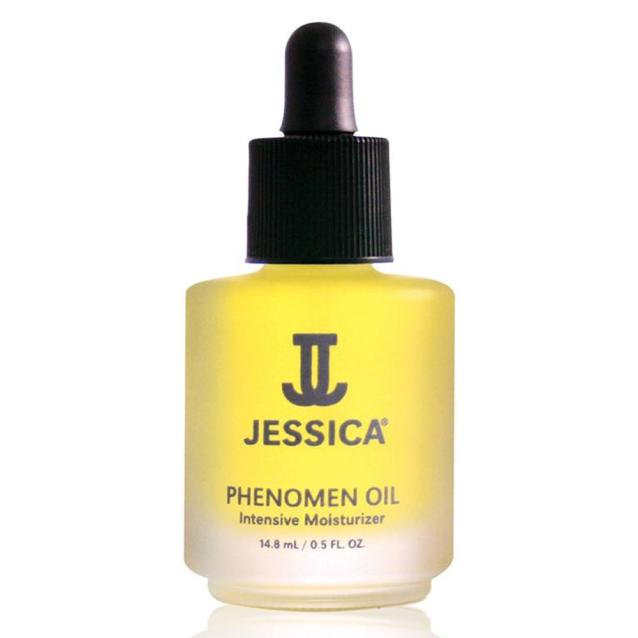 Jessica Phenomen Oil is a healing and rehydrating cuticle oil with Jojoba and Vitamin E, to heal and intensively nourish dry cuticles helping to promote nail growth. This Phenomen cuticle oil is also excellent on elbows, feet, knees and any other rough, dry areas that need deep moisturisation.
Jessica phenomen oil is one of our best selling cuticle oils at John And Ginger. Remember to sign in for free skincare samples.
How to use:
Just one drop per cuticle will provide deep hydration and stimulate nail growth.
Massage in and use a cotton bud to push your cuticles back.
For best results, use Nourish to soften cuticles throughout the day.
Expert tips:
A multi use wonder product, Phenomen oil can be used on any areas that need extra hydration. Massage it into elbows, knees and even lips for instantly softer skin.
Say goodbye to dry cuticles and hello to healthy nails with Jessica Phenomen Oil. Buy Jessica Phenomen Oil online at John And Ginger for healthy nails and cuticles that will make you feel like a queen
How do you use Jessica phenomen oil?
It's very easy to use. you can massage it into your cuticles morning and night then apply Jessica Nourish. Then, massage from right to left in a rotating motion. Please don't massage up and down.