Jessica NY State Of Mind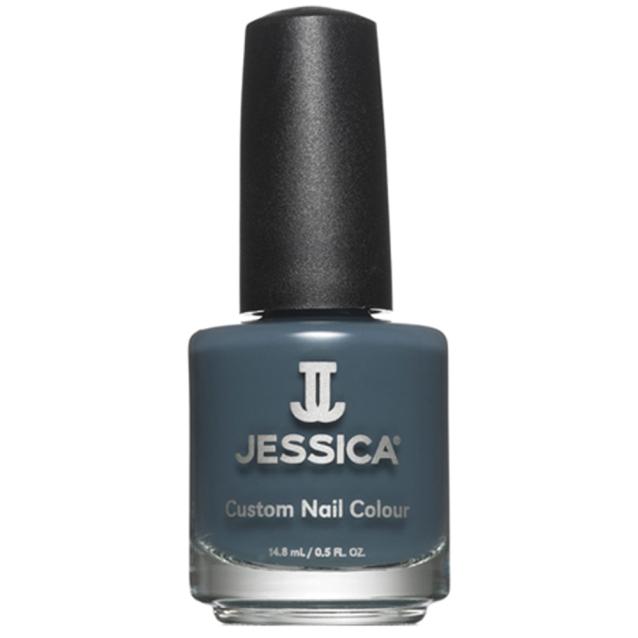 A thick and creamy mottled blue grey colour, Jessica NY State Of Mind was inspired by the rich tones and vibrant hues of Autumn. Also part of the Autumn In New York Collection 2014.
Size: 14.8ml
Benefits:
Formulated with vitamins A for maximum conditioning.
Contain UVA/UVB protection from sun's damaging rays.
Eco-friendly.
Toluene and Phalate Free.
Quick-drying.
Expert tips: Prepare your nails for painting by scrubbing them with a nail brush dipped in warm water and Hand & Body Bath, and dry thoroughly. This will ensure a clean surface, free of any traces of nail polish remover or oil that could lift your paint. Treat your nails like jewels, not tools.
How to use: Paint with a generous amount of product on the brush and use as many long strokes as you need for perfect coverage. Finish each coat by brushing across the free edge (tip) of the nail to seal it. Follow with your chosen top coat.
Please note: Cannot be exchanged, returned or sold outside the UK.