HD Brows Faux Lashes Bombshell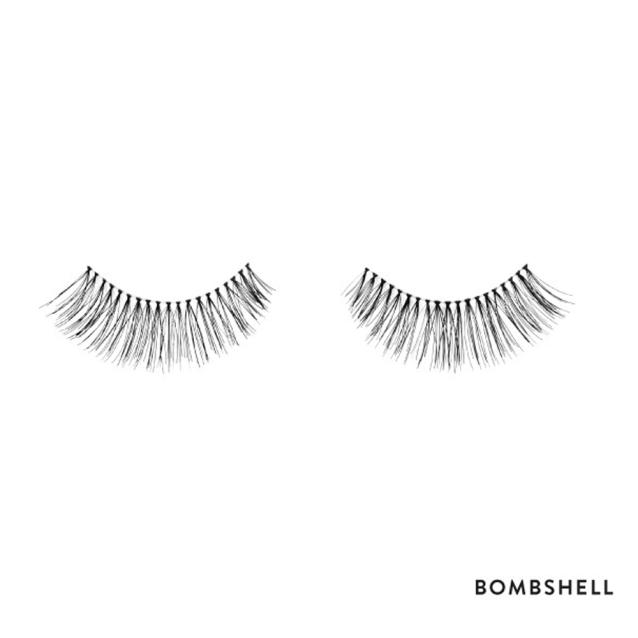 HD Brows Faux Lashes Bombshell the perfect faux lashes for day wear, or when looking for a natural look. Easy to apply and reusable, designed to be ultra light weight. This set of lashes includes two sets of Bombshell lashes and a vial of Ultra Bond Adhesive.
How to use: Wiggle lashes to make them flexible then check the fit, trimming from the outer edge if its too long for your eye. Apply the adhesive along the edge of the lashes, leaving until the adhesive becomes tacky. Place along the lash line, pressing to fix in place.