Green People Hydrating Firming Serum 50ml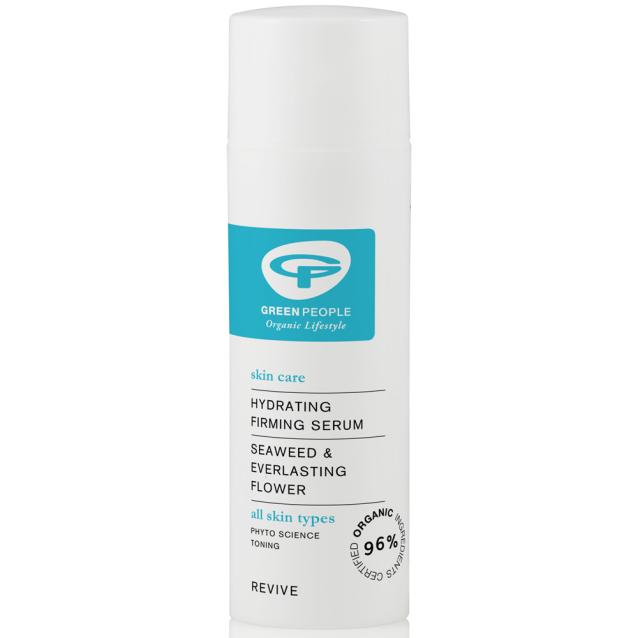 An anti ageing serum to lock in moisture, firm and plump the skin, Green People Hydrating Firming Serum hydrates, reduces wrinkles and doubles collagen production, with its amazing anti ageing benefits. A 2-in-1 hydrating serum and skin toner for face and neck suitable for both congested, oily skin as well as very dry skin.
Suitable for: all skin types
Benefits:
Non drying balancing formula, leave skin soft
2 in 1 to cleanse and remover makeup even water proof mascara
Certified vegan and 96% organic
Combine with Facial Oil for soft, toned skin, an effective base for our organic mineral make-up.
Clean and eco friendly
How to Use: Complete your daily skin care routine with Green People Day Solution, Vita Min Fix or Anti Ageing Facial Oil.