Fudge Damage Rewind Reconstructing Shampoo 250ml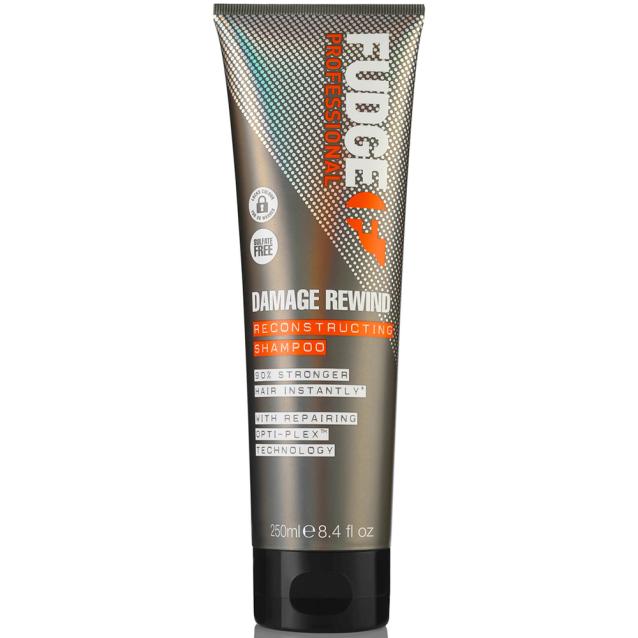 Kiss and make up with your hair with Fudge Damage Rewind Reconstructing Shampoo. This light regenerating shampoo targets and rescues dry and coarse hair which has been exposed to excessive styling, chemical treatments, environmental forces, or it just needs some TLC. Formulated with Opti-PLEX and Hair Guard, eliminating impurities and product build up, whilst smoothing and repairing hair cuticles, to leave your hair feeling sleek, soft, restored and healthy, with a new lease of life.
How to use: Apply to wet hair. Massage hair and scalp with shampoo. Rinse thoroughly.