Fake Bake Flawless Self Tan Liquid 177ml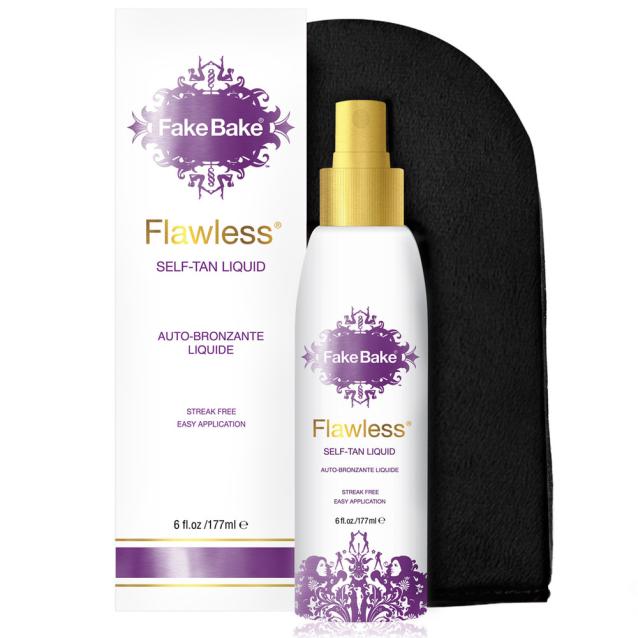 Fake Bake Flawless Self Tan Liquid gives a streak free golden glow, with a development time of only 6-8 hours. Flawless is Fake Bakes number 1 self tan and it has a gorgeous black coconut scent, to make you fall in love even more. This tan glides effortlessly onto the skin creating a streak free base. Flawless by name Flawless by nature. Includes application mitt and step by step guide.
What are the benefits of Fake Bake Flawless Self Tan Liquid?
Easy application
Fast drying formula
Darker, long lasting colour
Touch dry in seconds
Coconut scent
Develops in 6-8 hours
Guide colour
Glides on giving a flawless smooth application
How to use: Apply to clean dry skin, using a Fake Bake Mitt blending on the face and body. Wash hands with soap for 1-2 minutes to remove instant colour. Wear dark clothing whilst tanning and wash tan off between 6-8 hours.