Aromatherapy Associates Relax Body Oil 100ml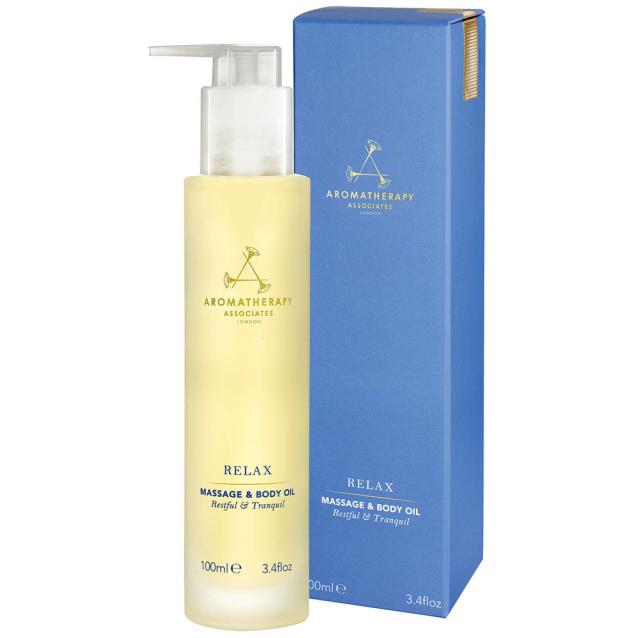 Calm your mind and nourish your skin with Aromatherapy Associates Relax Body Oil, with camomile, vetivert and ylang ylang essential oils carefully blended in a coconut, jojoba and peach kernel oil for intense hydration and absorption, encouraging a deep night's sleep so you wake feeling rested and your skin nourished.
Benefits:
A calming and relaxing blend to encourage sleep.
Natural plant oils deeply nourish the skin.
Directions: Ideally use before and after bathing or showering to give superior hydration to skin. Apply a small amount before showering to prevent dry skin. Massage over the body after bathing for extra nourishment. For best results use with Deep Relax Bath And Shower Oil and Relax Body Wash.