Aromatherapy Associates Deep Relax Candle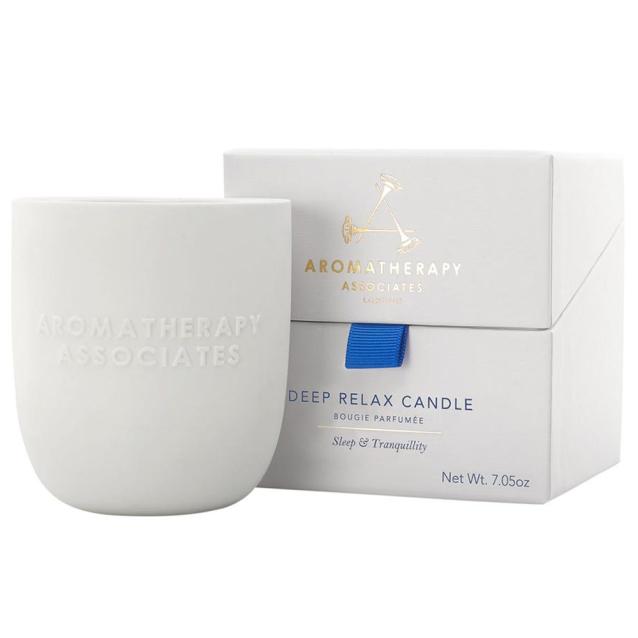 Create a haven of calm and serenity with the Aromatherapy Associates Deep Relax Candle exquisitely fragranced with 2 bottles of pure essential oils that include West Indian bay and myrrh to transform your surroundings into a haven of calm and serenity. The Relax Candle is hand poured in the United Kingdom and made from the highest quality vegan wax with sustainably sourced cotton wicks. Elegantly designed in beautiful ceramic to complement any interior, with 40 hours burn time that creates a wonderful atmosphere.
The Ritual: Enjoy over 40 hours of aromatic bliss with this Relax Candle from Aromatherapy Associates.
How to use: Take the candle out of the box and be sure to remove the coloured paper from the top of the candle. Light the candle and let the therapeutic aromas fill your home and surround your senses. For the most even burn, be sure to extinguish at an even level of fully pooled oil. Once the candle is fully burned, the ceramic holder is perfect to reuse as a stylish pot.