Aromatherapy Associates De Stress Muscle Gel 150ml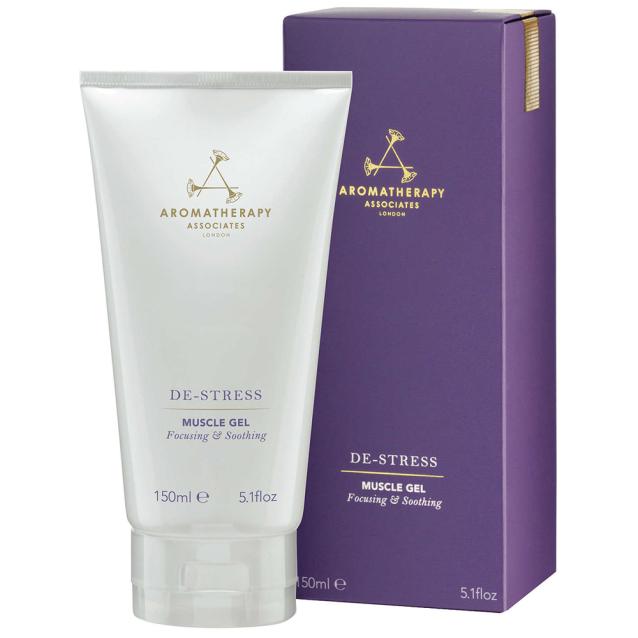 Experience the warming and soothing benefits of Aromatherapy Associates De Stress Muscle Gel. Expertly formulated with invigorating essential oils of Rosemary, Black Pepper and Ginger. This award winning muscle gel cools inflamed muscles and then brings a comforting warmth. A gel base that absorbs quickly without any sticky residue or after feel. Perfect for product to an intense workout, stressful demanding day or even an in-flight heavy legs.
Benefits:
Apply to muscles or joints with soothing massage
A suitcase essential for your sporty hols
Particularly effective for those who spend their days at a computer
How to use: Apply generously and massage into overworked joints and muscles as often as necessary.
Expert Tip: Apply to the back of your neck, if you suffer with tension headaches.