Amargan Shine And Protect Spray 100ml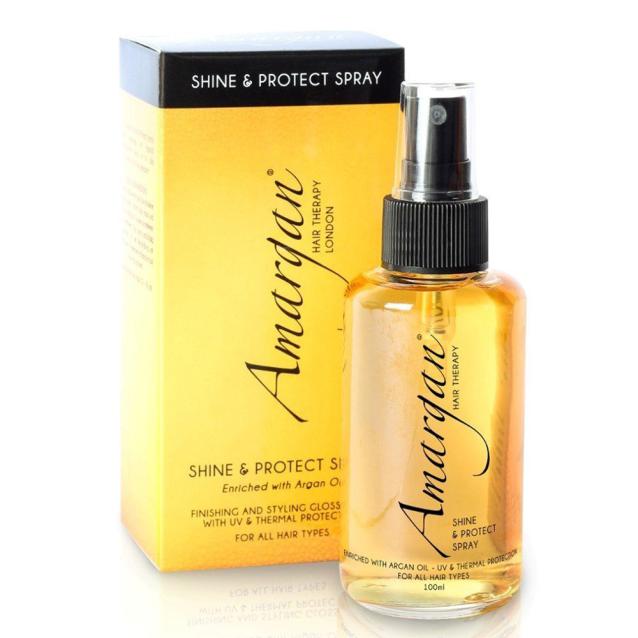 For brilliant shine and the perfect finishing touch to styled hair, spray some magic with Amargan Shine and Protect. A fine mist will also protect your hair from the damage caused from the use of heated styling tools.
Benefits:
Gives brilliant shine
Protects from thermal damage
Protects from UV damage
The finishing touch
How to use: For brilliant shine lightly spray over finished hair styles. Spray more generously to define and enhance curly hair. To help protect against heat damage lightly spray the hair before using electrical styling tools.