Teen Skin Actives Skin Kit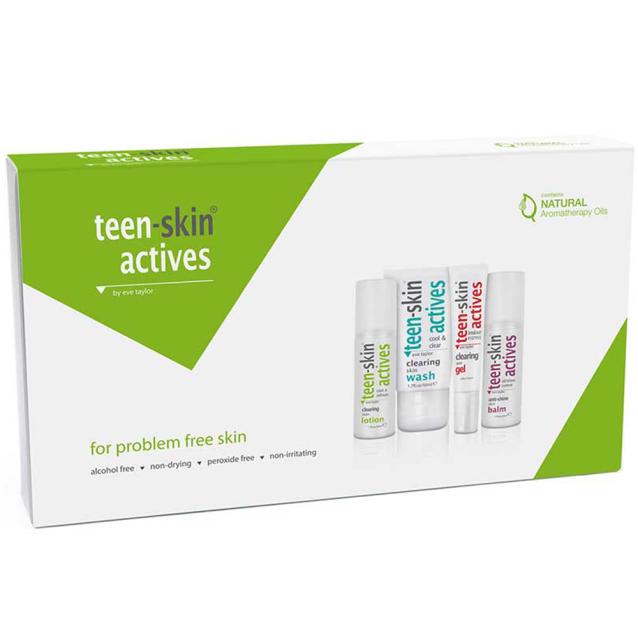 Teen Skin Actives Skin Kit comes with the top skincare products to protect the skin of teenagers and young adults. Cleanse, tone, treat the specific area and protect your skin from breakout or acne with this skin set for boys and girls.
Contains:
Clearing Skin Wash 50ml
Clearning Skin Lotion (Toner) 50ml
Clearing Spot Gel 15ml
Anti-Shine Skin Balm 50ml
Anisoara Astelian Confirmed Purchase
Feb 28, 2022
Perfect for teens , very useful , visible results un just one week !
Leanne Simpson Confirmed Purchase
May 5, 2020
Bought this for my daughter who struggles with bad acne...not used for a long period but already seeing the difference...she's happy I'm happy
Whitney Ward Confirmed Purchase
Apr 28, 2020
Love it it's really cleared my skin up definitely recommend for any teenager :)
JG Customer Confirmed Purchase
Feb 21, 2020
Trying this product for the first time
JG Customer Confirmed Purchase
Sep 4, 2019