Instant Effects Lash And Brow Volumiser 7ml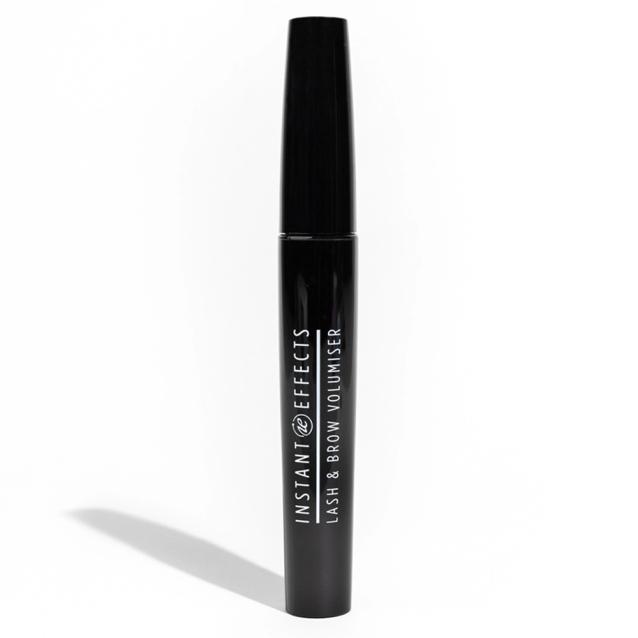 A conditioning and hydrating formula to achieve fuller looking lashes and brows. If you are struggling with sparse, short lashes and eyebrows then Instant Effects Lash And Brow Volumiser is the perfect treatment for you, in just 2 minutes this eyelash and brow serum thickens hairs by 20% in 14 days. Developed with Oxygen Transfer Technology, this advanced treatments by Instant Effects helps to lengthen, strengthen and boost fullness transforming thin hairs to being longer, stronger and more amplified. The unique brush lifts the hairs from the root for eye opening results.
Benefits:
In clinical trials testers noted:
Individual lashes plumped by 20% in 2 minutes
Up to 40% increase in thickness of individual lashes and brow hairs after 2 weeks
Up to 20% increase in length of individual lashes and brow hairs after 2 weeks
How to use: Not quite ready to part with your mascara? Apply Instant Lash beforehand as a primer to unlock maximum volume. Use daily for best results. Using the wand provided, coat lashes from root to tip with Instant Lash. Repeat the same action on the brow, also applying the serum just above and below the brow bone. For the best results, apply every morning and night. If using as an eyelash primer, wait for approximately 5 minutes for the product to dry before applying mascara.
Kim B Confirmed Purchase
Jul 28, 2020
i have been using as a primer under mascara and works brilliantly giving the effect of longer lashes
Adalyn Confirmed Purchase
Jul 27, 2020
My brows have not looked this good in ages. Over plucking when I was a teen has left me with very patchy brows, but they are starting to really thicken and even out. I am so happy with the results!