Jan Marini Eye Treatments
Jan Marini Eye Treatments target the delicate skin around the eye area, improving texture, hydration and the signs of premature ageing. Transformation Eye Cream dramatically hydrates and reduces the appearance of fine lines for an ultra-smooth contour, while Luminate Eye Gel reduces the appearance of dark circles and crepey skin. Explore the realm of targeted rejuvenation with Jan Marini Eye Treatments, meticulously formulated to care for the eye's delicate skin. Embrace the hydrating prowess of Transformation Eye Cream, crafted to smooth fine lines and perfect your eye contour with its intensive moisturising effects. Meanwhile, Luminate Eye Gel stands as your ally against dark circles and the tell-tale signs of crepey skin, illuminating and firming with every application. Each product is a step towards a revitalised, youthful gaze.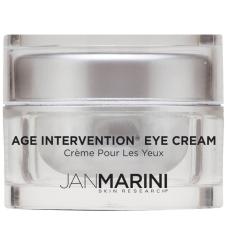 Age Intervention Eye Cream 14g
If you want an ultra-smooth, contoured looking eye that appears flawlessly ageless, this is a "can't live without" favourite.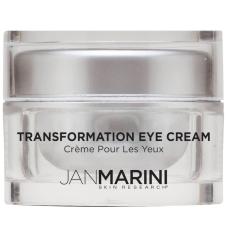 Transformation Eye Cream 14g
A combination of growth factors and peptides visibly improves texture and restores hydration around eyes while helping prevent future damage.