Wakse at-home waxing products look actually beautiful from the package to the application. People share the Wakse waxing experience on social media. Say hi to super-cool at-home-waxing! Wakse UK is the new era of innovative, that helps you get smooth and beautiful skin. They're cruelty-free hard wax beans are 100% vegan and give you the confidence to flaunt your beauty. Eco friendly so you can be assured that your beauty regime is kind to both your skin and the environment. With our unique and stylish packaging, Wakse products are perfect for those who love to share their beauty regime on social media! So show off your smooth skin.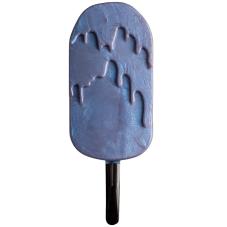 Blueberry Hard Wax Pop
Get smooth and radiant skin with Blueberry Hard Wax Popsicle! The strip-less wax pop offers a hassle-free hair removal experience that's twice as fast and half the cost as traditional waxing.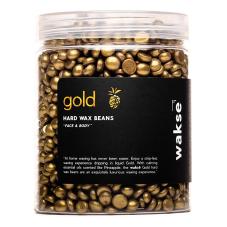 Gold Hard Wax Beans
Treat yourself to a luxurious waxing experience with Gold Hard Wax Beans! A revolutionary wax beans are scented with calming essential oils of pineapple and coated with liquid gold colour.