Treat dull, dry, sagging skin with Jan Marini Hyla3D face creams and serums, infused with hyaluronic acid that can bind over 1000 times its weight in water giving the skin its structure by reducing water loss from the skin, keeping the skin soft and hydrated. Jan Marini award winning hyaluronic acid skin products go beyond simple hydration, paired with advanced growth factors and peptides, hyaluronic acid face creams, serums and moisturisers help provide softer, more supple, elastic and youthful looking skin.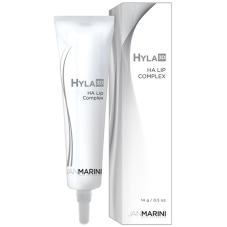 Hyla3D HA Lip Complex 14g
Restores volume to lips, with hyaluronic acid, peptides and retinol to increase lip hydration, softness and improve the appearance of fine lines.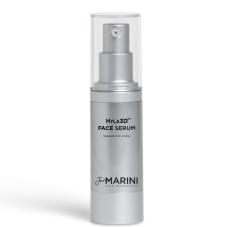 Hyla3D Face Serum 30ml
A face serum that delivers intense deep hydration to help plump, firm and hydrate the skin.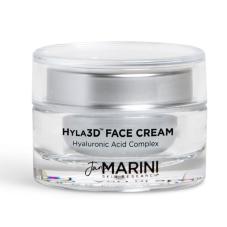 Hyla3D Face Cream 28g
A lightweight cream that hydrates and plumps the skin, reducing the appearance of fine lines and wrinkles.