Eye Of Horus Cosmetics Lip Gloss
Shop Eye Of Horus Lip Gloss and nourish, condition and protect your lips with the multi-award winning Bio Lip Elixir. Eye Of Horus Cosmetics high shine, non-stick formula is infused with 9 sacred oils and butters to naturally plump and firm the lips. Made with 100% vegan, natural and organic ingredients in their award-winning, eco-friendly packaging.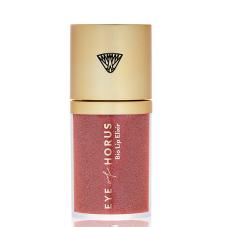 Bio Lip Elixir 7ml
A nourishing tinted organic formula for seriously luscious lips with a high gloss that naturally conditions, plumps and firms the texture of lips.