Eye Of Horus Cosmetics Eyeliners
Transform eyes with Award Winning Eye Of Horus Eyeliners, based on ancient formulas and natural ingredients and brilliant mineral pigments for electrifying colour. These liners are smudge free with felt tipped precision applicators, that allow you to effortlessly highlight eyes with a burst of metallic colour. Eye Of Horus Cosmetics are loved by professional makeup artists and celebrities, with formulas that are perfect for sensitive eyes.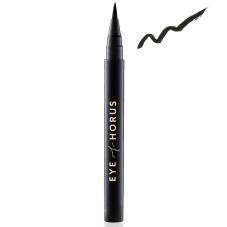 Liquid Define Liner Black
Amazingly easy to use, the liquid liner pen draws a gorgeous jet black line on the lid, creating perfect definition.