A light non greasy hand cream to shield your hands from photo ageing, pollution and environmental damage and leave them soft and hydrated.
Price
£22.00
Free delivery available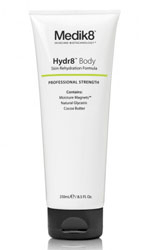 A silky texture that melts into the skin, hydrates dry, tired and chapped skin and it will also help to relieve sunburn after sun exposure.
Price
£29.00
Free delivery available
This chemical free sunscreen is more compatible with your skin, and is rich in natural antioxidants that help prevent premature ageing. Absorbs quickly leaving no white residue.
Price
£35.00
Free delivery available